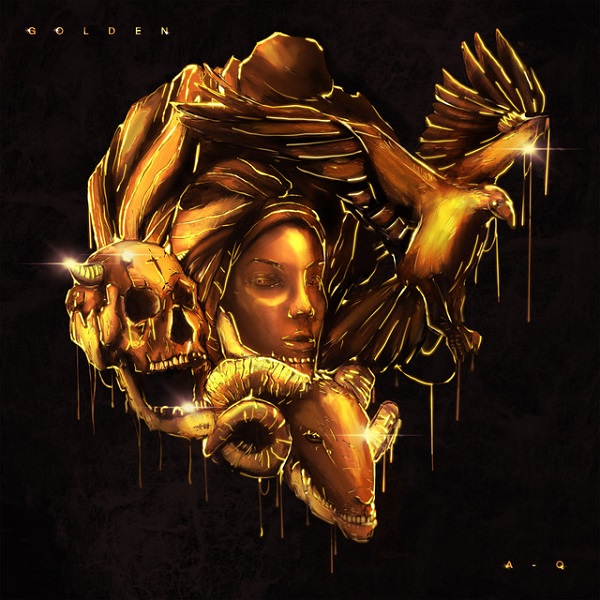 Nigerian hip-hop head, A-Q is out with his highly anticipated 7-tracks project, 'GOLDEN' EP featuring Chike and BabyBoyParis.
The first song, 'Abraham's Blessings' he talks about trials, success and recognition at the Headies 2021. While on the song 'Shoot the Messenger' he analyzes what happened during the End Sars Protest last year.
Generally , the 'GOLDEN' EP evolves around what is happening in the socio-economic aspect of Nigeria; the various Social Media's and many others.
Following the release of the project, A-Q wrote; 'Having the most powerful voice in Hip-Hop right now means I always have to live up to it. My new project is dear to me, and I hope it travels far and is deeply felt by everyone who listens to it'.
All song on the project, 'GOLDEN' EP had superb production credits from Beats By Jayy; mixed and mastered by A-Q.
Stream 'A-Q GOLDEN EP' below;
Check out more songs from A-Q on NaijaVibes;