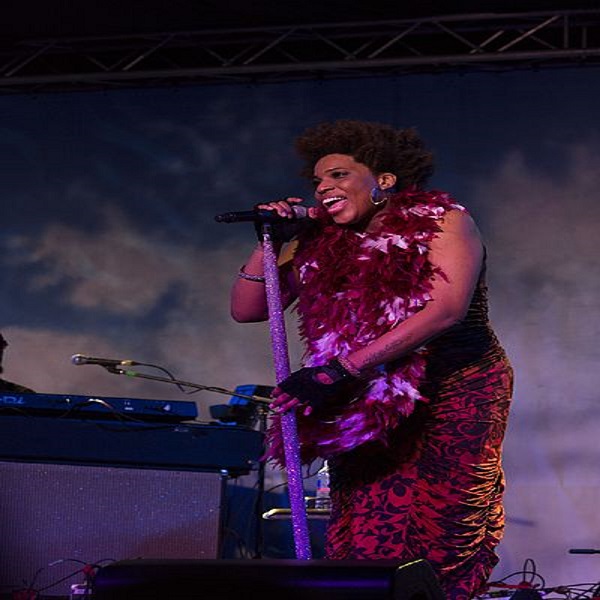 Macy Gray is one of the most active musical artists of her generation. With all the creative projects she has going on at any one time, she hardly has a second to take a rest.
Her recent music video for a track called 'Buddha' along with remixes for her 2018 album 'Ruby' have kept her fans engaged and thirsty for more releases. Recently, the artist experienced some health problems, but she's still a long way from retirement and continues to come up with fresh ideas on the regular.
A Brief Biography of Macy Gray
Macy Gray (real name Natalie McIntyre) was born in Canton, Ohio, in 1967. She's regarded as one of the greatest icons of R&B and soul music with ten studio albums released to date. She's one of the most talented singers and songwriters of the past few decades, known for her unique raspy voice and musical style influenced by the legendary singer Billie Holiday.
Early Beginnings
"I started forming bands and writing songs just for fun and then I really got into it and got attached to it. Then a friend of mine asked me to be a singer in his jazz band," Grey said. Soon after committing to her craft, she began her musical career when she met writer-producer Joe Solo while working in Beverly Hills.
With Solo she was able to produce her first demo, and this allowed her to test her repertoire in jazz cafes in Los Angeles. Because of her unique style, she had a hard time getting a record deal but finally signed up with Atlantic Records. Unfortunately, this collaboration didn't pan out for various reasons and Grey went back to Ohio for a couple of months before finally landing a deal with Epic Records in 1998. This break allowed her to release her first studio album titled 'On How Life Is'.
Rise To Fame
Her first single titled "I Try" became a huge hit and her debut album achieved multi-platinum status, selling 3.4 million copies in the United States and seven million copies worldwide. Since that first release, Gray has been releasing fresh albums continuously every two or three years, with the latest one titled 'Ruby' (2018).
During her career, she has received five Grammy nominations, winning one, and sold over 16 million copies of her albums. Besides releasing many highly anticipated tracks, Gray has also built a career as an actress appearing in over thirty movies including Training Day, Spider-Man, and The Paperboy.
Hobbies, Interests, and Business Ventures
Macy is also an avid poker and blackjack player. In a recent interview with The Telegraph, she said: "The most I've won in one night is $28,000 playing blackjack and when I'm in Vegas I love playing poker and I just lose my mind but not to the point where I think I've got a problem. I don't get up in the middle of the night and go every day, nothing like that."
As an artist, she must be all about setting the right musical ambiance for her poker sessions, but the right track is really something that depends on personal preference, as each player has their own favorite soundtrack. Besides taking part in casual gaming sessions, Macy even appeared in the third season of Bravo's Celebrity Poker Showdown where she finished in third place, proving that her card playing skills are far from average.
Gray is definitely a multi-talented person involved in various projects. For example, she's been the voice of various video game characters, has dazzled audiences during many unique live performances, and has even sung the American national anthem during special ceremonies. Furthermore, she's about to start her own line of CBD products, open a restaurant, a beauty shop and, of course, work on a new record.
All of this creative output comes from a set routine. According to an interview in The Cut, she's waking up between 6 AM and 7 AM no matter what and then following a strict exercise regimen. This enables her to manage her stress level, handle criticism, and continually put out the high-quality work that her fans expect.
Follow 'Macy Gray' on Social Media:
Instagram – @MacyGray