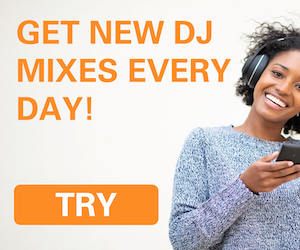 Music festivals have existed for over a century. Research shows that Pythian Games were added to the oldest festivals. Modern musical performances attract thousands of revelers from different nations.
Some festivals feature cultural activities, merchandise vending and performance art. In this article, we discuss the best nine music festivals around the world.
1. Coachella (Indio, USA)
Thousands of fashion bloggers and celebrities attend Coachella. Pop icons and rising stars grace the event each year. They include Ariana Grande and Beyonce. Some people attend the festival to upload beautiful photos on Instagram.
2. Donauinselfest (Vienna)
This is the biggest open-air music festival in the world. It is held along the Danube River in Vienna. The festival lasts for three days and it attracts huge crowds of music fans. It includes various music genres including hip-hop, folk, electronic music, blues, reggae, and rock. The late-June event doesn't need revelers to purchase tickets.
3. Field Day (London, UK)
Field Day was recently changed from a one-day to a two-day music event. You can take craft beer during the day as you take vegan food in Village Green. The festival features reputable DJs, alternative R&B, shoegaze, and guitar music. The Barn is a well-lit stage in Village Green.
4. The Montreal International Jazz Festival (Quebec, Canada)
It is one of the best international jazz fests that are held in Canada annually. The music festival was first organized in the 1980s. It attracted over two million fans in 2004. Besides, the Montreal International Jazz Festival attracts more than three thousand jazz artists from all over the world.
5. Dekmantel (Amsterdam, the Netherlands)
Dekmantel is ideal for people who like decks. The Dekmantel record label organizes it Amsterdam. It has a camping option for holidaymakers who shiver or sweat a lot in tents. It features house, trance, and techno DJs.
6. Summerfest (Wisconsin, USA)
Summerfest is the largest music event in the United States. It has 12 stages that host hundreds of acts and music performances. Also, the festival includes all music genres. It attracts 850,000 fans each year. Summerfest is an 11-day event that takes place between June and July at Henry Maier Festival Park, Milwaukee. The tickets cost $20.
7. Exit Festival (Novi Sad, Serbia)
Ravers and Serb protesters flock the Exit Festival each year. It was first held in 2000 by protesting students who were fighting for democracy in the country. On average, the festival attracts two million people annually. It has 16 stages that host different activities.
8. Meadows in the Mountains (Rhodopes Mountains, Bulgaria)
Meadows in the Mountains is a boutique event that takes place in the Rhodope Mountain range. It includes disco, techno, and house music. Its organizers get art installations, stages and timber shacks from nearby forests.
9. Way Out West (Gothenburg, Sweden)
Gothenburg has beautiful canals and streetcars. Also, it has several acts like Jose Gonzalez, the Knife, Jens Lekman, and Little Dragon. The Slottsskogen Park hosts Way Out West. It attracts international artists from other European countries.
Music festivals have changed since the 1960s. They feature local and international musicians. South America, the United States, Asia, and Europe host large festivals each year. They include Coachella, Donauinselfest, Field Day, Dekmantel and Summerfest. It is prudent to plan before you attend a music festival. Also, check the security of the venue's surroundings.