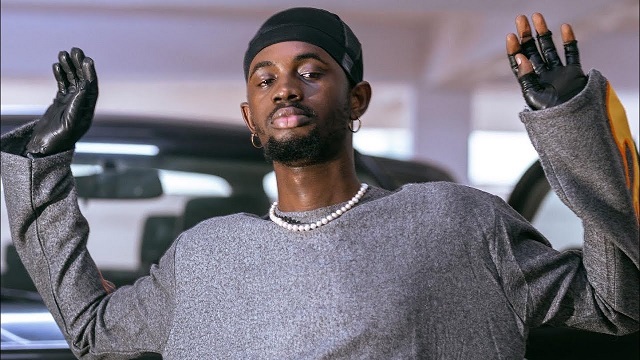 Ghanaian music is by a precise description, flavourful. It brings out the West African kind of vibe that you want to jam to anytime. Ideally, Ghanaian music is heavily influenced by the Caribbean, yet it also has its own distinct sound. But just like many other music genres, it has significantly evolved.
The creation of specifically Ghanaian pop music occurred in the middle of the 20th century, following the development of pan-Ghanaian music. Today, the most popular genre is Highlife. It is a blend of soukous, rock, jazz, swing and ska. Back in the 70s, Ghanaian music broke borders to become an in-thing in West Africa and introduced it in the US and the UK.
Download FREE DJ Mixes on Mdundo
Today, Afrobeats is the new era of music. It is as popular in Ghana as it is in Nigeria and it has been there since its inception in the 1960s. With it is a crop of new age artists who are entertaining the masses with this music. It is unique for some artists though who you can always pick a touch of Highlife in their music. That's how powerful these two iconic genres are.
With the buzzing scene in the country, check out the new Ghanaian songs to listen to this week.
The talented Afrobeat/Afropop singer gave something special to his fans with Sugarcane remix by featuring one of Nigeria's outgoing artists, Mayorkun. The song makes it to the track of his new album 'Sugarcane'. The remix is his second song for the year courtesy of his label Crux Global.
Amerado – Obiaa Boa
'Obiaa Boa' is a hard rap by the self-styled rapper Amerado. The second single for the year was produced by Izjoe Beatz. His wordplay and punchlines on the record are on another level.
Quamina Mp – Attraction (Pinini)
Quamina Mp self-produced this dope track 'Attraction' (Pinini). It is his third Afrobeat release for the year off the album 'Attraction (Pinini)'.
JAE5, a British-Ghanaian producer did the magic behind 'Ginger' by King Promise. 'Ginger' reinforces the deep musical talent that Ghana can't have enough of from her artists. It is his third single in 2022.
After the remix of 'Second Sermon' featuring Burna Boy, Ghana's golden boy Black Sherif released his second single for the year 'Kwaku The Traveller'. Joker Nharnah produced this song with a distinctive sound, characteristic of Black Sherif.
Kweku Darlington – Baabi Awu 
'Baabi Awu' is Darlington's first composition and release for the year. This love song which he self-produced is off his upcoming album 'Baabi Awu'. He tells his crush how much he loves her and how long he's been waiting for her to come back into his life in this hiplife record.
After his last release, 'Chop Life' starring Patoranking, which was a feel-good song with the simple goal of getting people to dance and forgetting their issues, "Bad N Rude," produced by 4Play, serves as a follow-up. This is the singer's second hit for 2022 is stylish and you can feel the vibe almost immediately.
Off his album 'Logos Hope' Pappy Kojo gave his fans a sizzling track 'Koobi' which is deep and very relatable. He captivates with his realism about life in Ghana today, the experiences and hardships.
Samsney x Black Sherif – Goldigga 
The renowned Ghanaian producer got together with Black Sherif to produce his first hit for the year. The duo tackle a very touchy issue about parental pressure and the tricky life choice that come with it.
Wendy Shay – Break My Waist (BMW)
Mix Master Garzy did the magic behind the production of Wendy Shay's first hit for the year 'Break My Waist'. It is off her new album 'Break My Waist'. It is a huge banger in Ghana and she puts female artists on a pedestal.