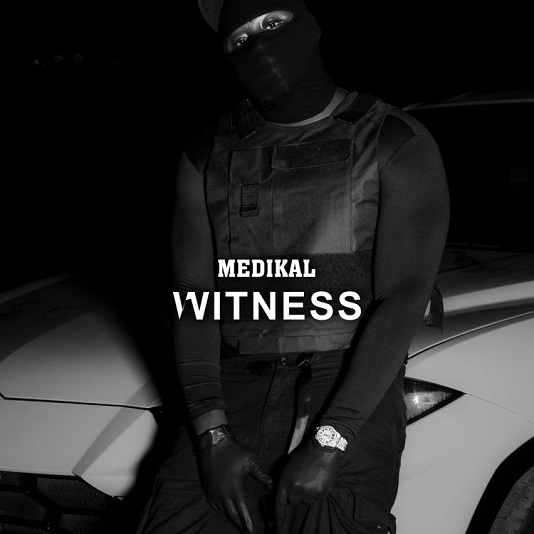 Ghanaian hip-hop artiste, Medikal comes through with yet another astonishing song dubbed 'Witness.'
The song 'Witness' comes as his fourth official release this year following up his third debut release for the year, just barely a few weeks ago.
Medikal raps fluently on the Hip-Hop record which is laced with melodious and enticing instrumentals to deliver this track. He followed it up with the visuals immediately.
Finally, this sets the rap artist on his feet, as he seems to be in preparation for more debut projects this year, with his back-to-back records follow-up.
Quotable Lyrics;
I saw my niggas switched when the money came
As you dey under the roof I was in the Rain.
They took me to the hood had to feel the pain
carried all my bloods but I don't do this shit in Vain
Am a product of Sowutuom fuck what you think, I went to jail for.
Same brother, help brother, kill brother real talk.
I was on the road way before Twitter and Tiktok way before crip walk
My name ring some bell like Jehovah you-all should witness.
Listen below;
Medikal – Witness MP3 DOWNLOAD
Check out more songs from Medikal on NaijaVibes;