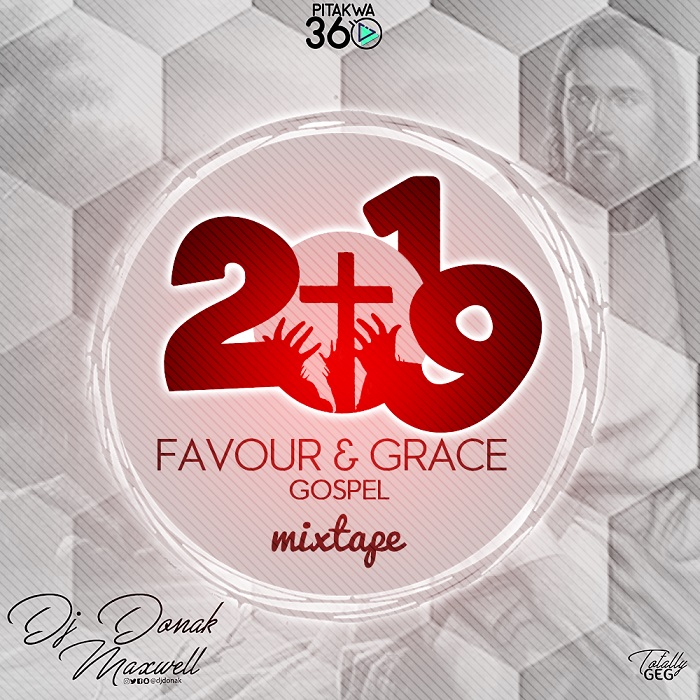 DJ Donak Maxwell
kicks off the year 2019 with another amazing gospel mixtape titled "
2019 Favour & Grace Mix
".
It is indeed a wonderful and amazing way to start the year, with "Favour" and "Grace" in sight from God Almighty. The slow-mid tempo worship/praise mixtape is not just a non-stop music mixing project from the Pitakwa born disc jockey, it is a project aimed at taking your morning worship, afternoon praise and evening thanksgiving to another level.
"2019 Favour & Grace Mix" comes as a new year gift to you, your family and friends. wishing you a Happy, Prosperous and Successful new year. Follow him on Instagram/Twitter/Facebook; @djdonak.
In case you missed the Highway Gospel mixtape series, "Worship Version" and "Praise Version"
Enjoy below, share and once again 'Happy New Year'.
⏯ TRACK LIST
Michael W. Smith – Let It Rain
Steve Crown – You Are Yahweh
Tolu Odukoya-Ijogun – God Alone
Nathaniel Bassey – You are God ft. Chigozie Achugo
Mairo – You are the reason
Todd Dulaney – Victory Belongs To Jesus
Travis Greene – Made a Way
Owie Abutu – Our God is Indescribeable
Sinach – Way Maker
Victoria Oreze – Convenant Keeping God
GLowreeyah Braimah – Miracle Worker ft Nathaniel Bassey
Bella – Nso Nso
Monique – Powerflow
Tim Godfrey – Na You Be God
Sammie Okposo – A Prayer
Rev Victor Atenaga – Oghene Doh
Travis Greene – Thank You For Being God
Frank Edwards – Here To Sing ft. Chee
Tim Godfrey – Nara ft. Travis Greene
Frank Edwards – Miye Ruwe
Michael Rich – All
Preye Odede – Idinma
Mercy Chinwo – Omeka Nnaya
Pitakwa360.com – No Other God
Mercy Chinwo – Chinedum
Sensational Bamidele – I will be your Friend
Tags: DJ Donak
Posted on January 1, 2019
TRENDING SONGS