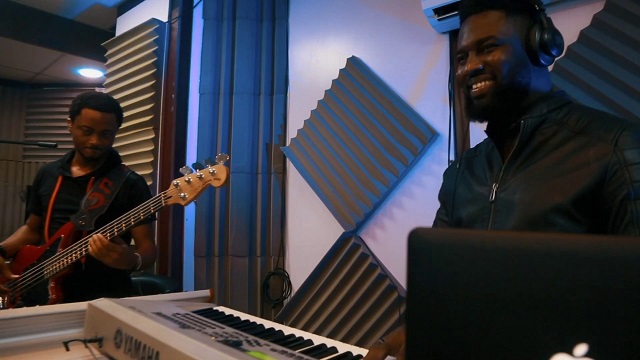 Africa's Premium band, Alternate Sound switch up their sound on the new music compilation "2019 AfroBeat Jam Session Mix" featuring Mavin Records official disc jockey, DJ Big N.
Consequently, the second edition of the "2019 AfroBeat Jam Session Mix" has the 4-man band (Alternate Sound) spicing up some biggest AfroBeat song with their live band. DJ Big N keep the tempo lively as he drops the songs sequentially.
Alternate Sound is Africa's premium brand using advanced technology to enhance the quality of the live  band experience since 2015. It is a 4-Man Band consisting of Gospel Obi a.k.a "GospelOnDeBeatz", Orowo Ubiene a.k.a Dj Roy known for his skills on the piano and turntable, Kenneth Ugueji a.k.a Barr Ken on bass guitar and Stanley Amanze a.k.a. DrummerBoyStanley.
Listen and share your thoughts below:
Alternate Sound – 2019 AfroBeat Jam Session Mix ft. DJ Big N MP3