Coast 2 Coast DJs presents DJ Baddo and DJ Hacker Jp on the new Mixtape called (Tha Greatest) The Coalition Mixtape from east coast and west.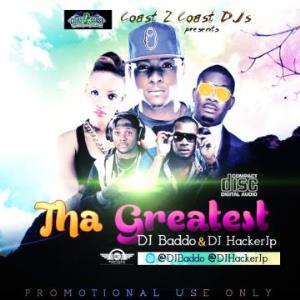 No need of introduction, DJ Baddo is among the Top DJs in Nigeria while DJ Hacker Jp is the Balogun Of 9JA DJs. Coast 2 Coast Edition LIVE in Austin, TX on sept 9th, which host DJ Hacker Jp. 
This is a top Coalition Mixtape from Tha Greatest. You know what to expect from the 2 Big Fish.