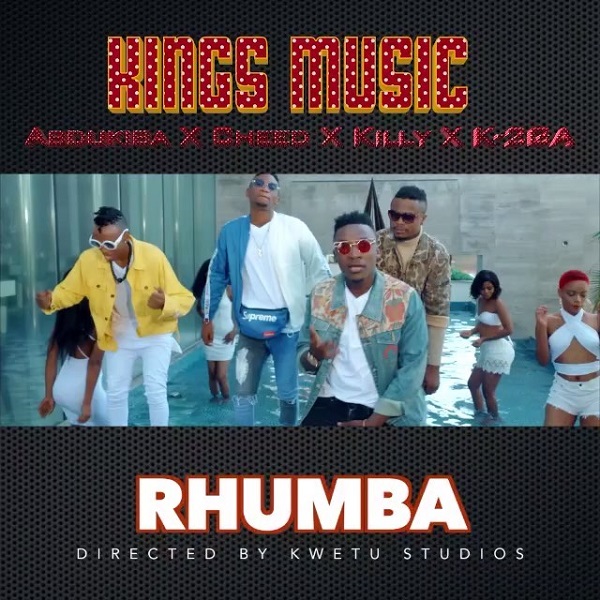 Alikiba's foremost imprint, Kings Music Records presents a new single titled "Rhumba" performed by AbduKiba, Cheed, Killy and K-2GA.
Consequently, their latest collaborative single "Rhumba" was produced by Mocco Genius and video directed by Travella for Kwetu Studios.
Kings Music Records is a Tanzanian based record label established in 2017 with AbduKiba, Cheed, Killy, K-2GA as her signed artiste.
Listen and share your thoughts below.
AbduKiba, Cheed, Killy, K-2GA
Rhumba
Watch video here;