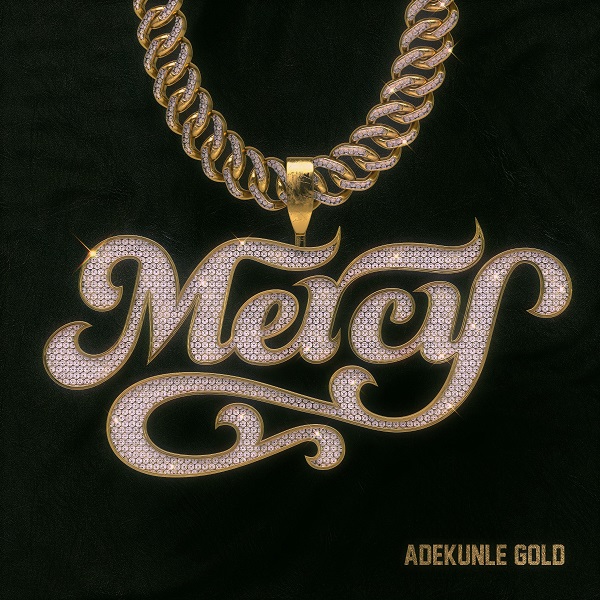 Nigerian Afropop singer and songwriter, Adekunle Gold has released a brand new single song titled "Mercy"
The Blaise Beatz-produced song 'Mercy' is an Afrobeats genre that serves as his first official record for the year 2022.
Prior to his song, Adekunle Gold has been pushing out hits from the previous year and has been on top of most features where he did remarkably well.
However, this song is expected to be a lifted track off his forthcoming album, 'Catch Me If You Can,' which has been highly anticipated.
Finally, this song accords its production credit to his best choice producer, Blaise Beatz.
Listen and share your thoughts below;
Adekunle Gold Mercy Lyrics
AG Baby carry body body
Bad Boy Deks no dey worry worry
Verse1:
Open my eyes show me who dey for me
Make I no dey pop rosé with my enemy
Scatter them far away across the seven seas
Helper wey dey disguise na principality
Oh lord have mercy mercy
This fake love don dey plenty plenty
Dem dey try do man dirty dirty
Jah Jah ma je a she sin she sin
Who born the pesin pesin
Wey wan cross me make dem try me try me
Red eye Red eye no more padi padi
Can't kill my light I'm sorry sorry
Chorus:
When I show Make dem make way make way
When I show Make dem gbese
I go dey pose, I go denge denge
I go dey pose, dem go wakakurukere
When I show Make dem make way make way
When I show Make dem gbese
I go dey pose, I go denge denge
I go dey pose, dem go wakakurukere
Verse 2:
As you can see I'm just beginning
And I trouble nobody
So make nobody bother mi
As you see me na God dey fight for me
Nobody touching me
Can't stop my destiny
Wetin I do do do
Shey I be your telly your daily news
Been a long time man I paid my dues
I'm premium now so I pick and choose
Ni ita faaji won mo bi mo se je
Bad boy takes I no apologize
Bet on myself and I'm rolling the dice
Kilamity Kilamity o
Oh Lord have mercy mercy
This fake love don dey plenty plenty
Dem dey try do man dirty dirty
Jah Jah ma je a she sin she sin
Who born the pesin pesin
Wey wan cross me make dem try me try me
Red eye Red eye no more padi padi
Can't kill my light I'm sorry sorry
Chorus:
When I show Make, dem make way make way
When I show Make dem gbese
I go dey pose, I go denge denge
I go dey pose, dem go wakakurukere
When I show Make dem make way make way
When I show Make dem gbese
I go dey pose, I go denge denge
I go dey pose, dem go wakakurukere