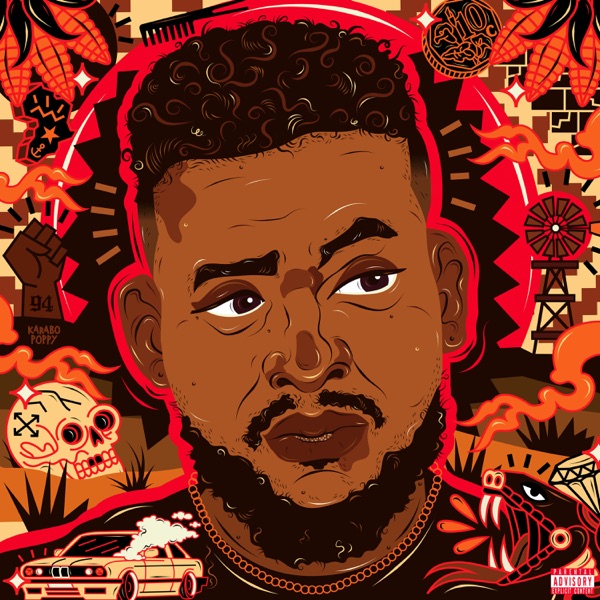 To celebrate his legacy, Kiernan's family presents AKA's new single, "Company," following his demise.
AKA teams up with his longtime friend, KDDO (Kiddominant) from Nigeria, to give his fans another collaboration like "Fela in Versace." Produced by KDDO.
In the track, AKA and KDDO talk about the number of girls they want, and AKA sends a shoutout to Los Angeles, where they recorded the song, with a captivating hook from KDDO.
As per AKA's wishes, the next single release will be "Company" alongside longtime collaborator and friend Kiddominant. The single was recorded in Los Angeles during his January holiday.
Prior to the release of the song, Kiernan's family confirmed the album would be released as scheduled through Sony Music Entertainment Africa.
Press Statement: Mass Country #LongLiveSupaMega pic.twitter.com/K9etWUSmIx

— AKA (@akaworldwide) February 16, 2023
The following is an excerpt from the Kiernan family press release:
"The family continues to celebrate the life of their son. To honour his legacy, they are choosing to continue with the release of the MASS COUNTRY album on the 24th of February 2023 as planned.
In the last two years, MASS COUNTRY has become aka's entire world. The SUPA MEGA constantly kept the album release momentum and anticipation high."
On February 10, 2023, AKA was shot dead outside a restaurant in Durban. Following AKA's tragic death a few days ago, there have been lots of condolences on and off the internet.
Quotable Lyrics:
Just trust in me, uh
I'll build you a masterpiece (Let's go)
This world not enough for me
Kiss me on the cheek, say "mwah" for me (Mwah)
Oh, close company (Go)
Energy, feel no punch from me (Go, yeah)
This luxury (Woo)
R.I.P DJ Sumbody (Sheesh)
Oh (Let's go, let's go)
The mommies wanna eat you (Lets go, lets go)
T-shirt, Off-White logo (You know)
Abu Dhabi, photo (Mhh yeah yeah)
Sweets on my neck (Oh yeah)
Diamonds say "Gqim shelele" (Yeah yeah)
I sleep when I'm dead (Let's go, aii, yeah)
One girl not enough me
Two girls not enough me
Three girls not enough me
Not enough for me, not enough for me
Four girls not enough for me
Five girls not enough for me
Six girls not enough for me
Not enough for me, nah nah (Yeah)
Listen below:
Check out other songs from AKA on NaijaVibes: