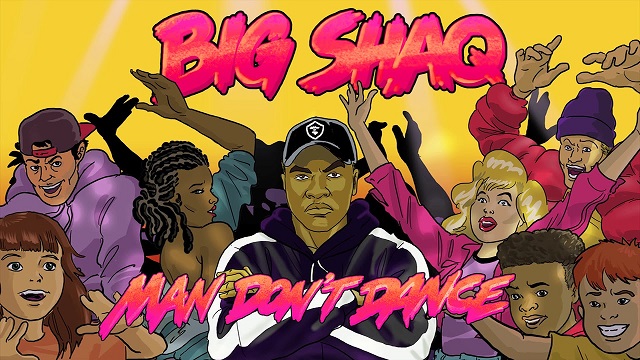 After thrilling us with 'Man's Not Hot', English rapper/actor/comedian Michael Dapaah, better known as Big Shaq comes through with another hit banger titled 'Man Don't Dance'.
"Man's Not Hot" was an undeniable anthem in 2017 and it looks like he's ready to take over the airwaves with this new song.
'Man Don't Dance' comes Big Shaq released a remix to Man's Not Hot which featured American rapper, Busta Rhymes.
Shaq made sure to include his popular "Skidiki-pap-pap, and a pu-pu-pudrrrr-boom" lyric on this one as well.
Quotable lyric:
I said babes, I'mma big man
I got big plans, they call me Big Shaq
I make the ting go quack from way back
I made "Mans Not Hot," I know you like that