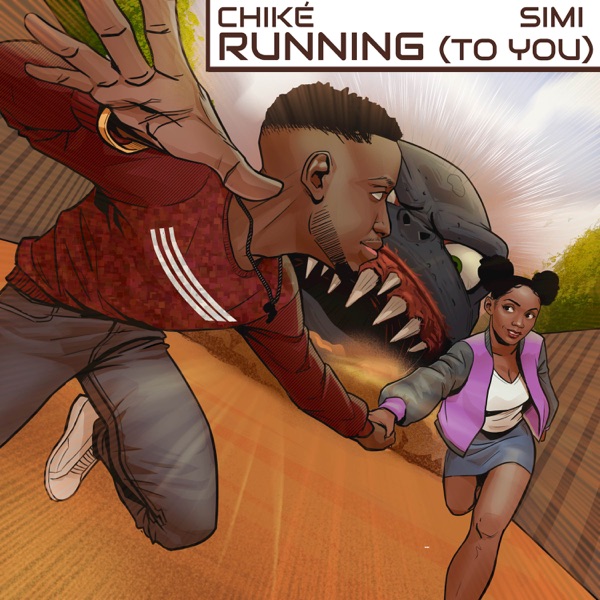 Kicking off from where he left off last year, Chiké drops a refix for one of "Boo of the Booless" fan-favourite.
Teaming up with the vocal prowess of diva, Simi; Chike serves up a fresh and delightful serving of musical goodness on "Running (To You)".
This is the second refix off the album after Chike hit a goldmine with the Mayorkun assisted "If You No Love".
Listen to "Chike Running" below;
Chike – Running (To You) ft. Simi MP3 DOWNLOAD
Check out more songs from Chike on NaijaVibes;
Chike ft Simi "Running (To You)" Lyrics
Anybody wey wan fight you
Make them come
They already know
I'll be right beside you
Like the wall of Jericho
They don't know
They don't know
They don't know what's going on
Muna gi so
Muna gi so, muna gi so, my baby boo
I'll be a soldier for you
I'm getting better in kung-fu
You should know I got you
And you don't need to get me too
I'll be right beside you
In anything that you do
If you ever need saving
I will be running to
Running, running, running to you
I'll be running to you
Running, running, running to you
Anywhere that you go to
Running, running, running to you
I'll be running to you
Running, running, running to you
Anywhere that you go to
When I'm looking for trouble
It's cause I know that I got you
Won ni mo be si everybody oh oh
And it's because of your kung-fu
And anytime that I'm out of control
You hold me down, you never never let go
Muna gi so
Muna gi so, muna gi so, my baby boo
See all the battles you've been fighting
And I'll be right there with you
I may be small but I'm mighty
And I go run am for you
And anybody wey you sabi yeah
If no be you ko le da bi rara
And if I ever need saving I'll be running to you
Running, running, running to you (I'll be running)
I'll be running to you
Running, running, running to you (I'll be running)
Anywhere that you go to
Running, running, running to you
I'll be running to you
Running, running, running to you (Will you wait for me, you go dey for me)
Anywhere that you go to
You don't need to worry, anything you want oh
Sunup to sundown, loving no go run down
Anytime you call me, baby I go answer you
Any other baga, baby make dem run away
And if you want me coming to you, I go come through
Or you better see me, baby don't tease me
Tell me what you want baby say and na I'm I go do
Just me and you baby, and you baby
If they wanna be the Judas
If they wanna be the Pharaoh
Me I cannot lay low
Me I cannot do that