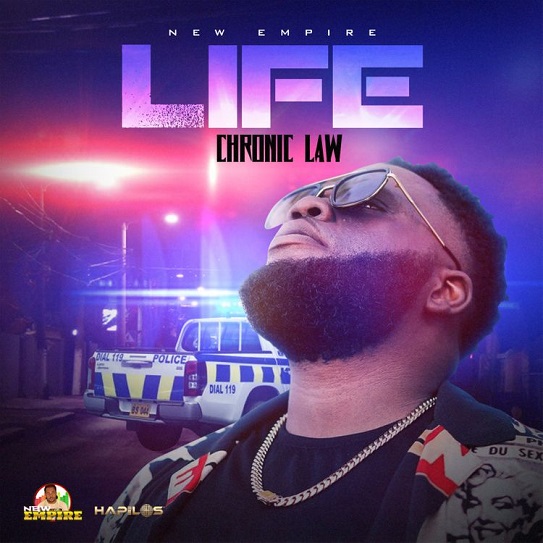 Jamaican singer, Chronic Law comes through with another released single titled 'Life.'
Chronic Law has surfaced yet another mixed genre song titled 'Life'. The song prepares him ahead of his project work to be announced soon.
However, the artist has been so consistent ever since this year began and has kept dropping viral hits. This follows his previous tracks, 'More Money, Live Large and You.'
In conclusion, regards to his constituency and releases back-to-back, Chronic Law seems to be preparing for something huge.
Finally, 'Life' by Chronic Law is a Caribbean/Dance-hall genre song.
Quotable Lyrics;
New Empire
New Empire
Southside
But mi trigger happy
Di past done gone but mi still a watch it
Yea wha drop di tool but tell mi who ago protect mi life fi mi
Mi nah no time fi this so not even smile wid mi
Mi know who wan war
Who start par
Who change jah jah so
And wha mek talk
Man smart
See who a try come near and who gone far
A life enuh all when you see them a smile wid yuh
Don't drop guard
Bad mind see di light and nuh stop dog
Can't stop bawl but a life enuh
So you will never see i give up
Mi nah drop guard
Me and fi dem energy nuh match dog
New empire
These entire
Listen and share your thoughts below;
Chronic Law – Life MP3 DOWNLOAD
Check out other songs from Chronic Law on NaijaVibes;