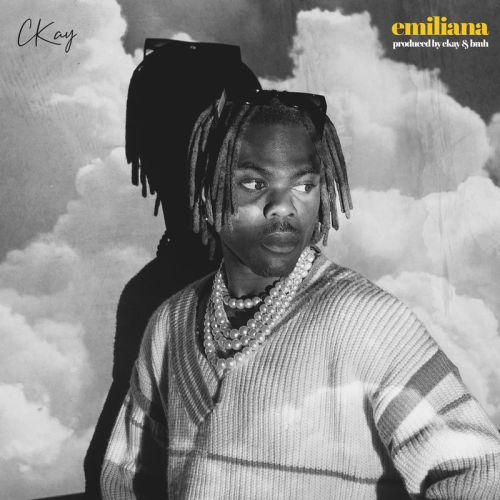 Nigerian Afrobeat singer, CKay has returned with another impressive single tagged "By Your Side."
'BY YOUR SIDE' features South African rapper Blxckie and is produced by Tumisho, whose current single 'Sax Dance' has gained popularity on TikTok. This banger has strong Amapiano influences that CKay seamlessly bodies and stamps with his emo-afrobeats signature.
Blxckie contributes his effortless flow on the track in both Zulu and English, providing the song with an additional take on the romantic situation. 'BY YOUR SIDE' was influenced by CKay having to make a decision between two girls. Although the situation was a bit messy, he ended making the right decision.
The new single was released along with another great song titled 'Emiliana' which was produced by BMH and Ckay.
The 2-track project serves as a follow-up to his previous entry, 'Boyfriend' EP which featured his well-accepted single, 'Felony' that dominated the mainstream.
Recorded in both Nigeria and South Africa, both songs embody African music with a sound that travels across borders. 'BY YOUR SIDE' and 'Emiliana' are bound to take Africa to the World and are hot follow-ups for reaffirming CKay as a global star.
Finally, the song was produced by serial hit-makers, CKay, BMH and Andrew Phoswa.
Stream 'BY YOUR SIDE': https://WarnerMusicSA.lnk.to/ByYourSide