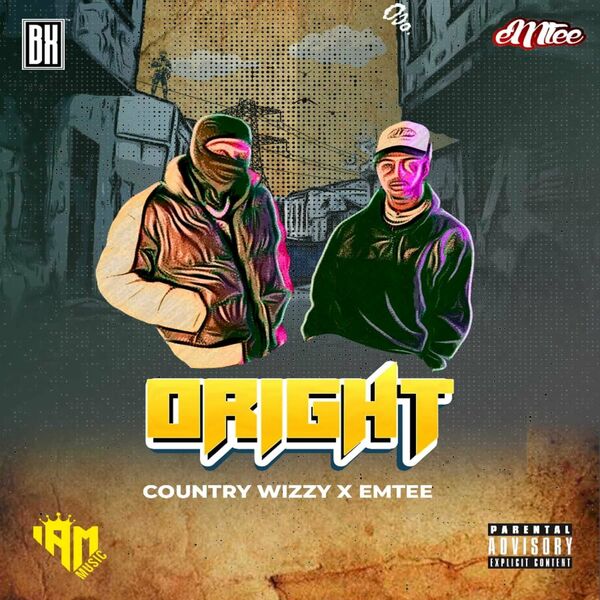 Tanzanian hip-hop/rap artist Country Wizzy teams up with South African-based hip-hop artist Emtee on the track "ORIGHT".
This track starts with a simple choir melody it's a new change for Country Wizzy who dealt with hard circumstances in the past now daring to go.
This feel-good classic track will have you going in no time! Packed with energy and loaded with awesome-sounding synths.
Produced by S2kizzy and mixed by Lizer Classic. Quirky and humorous, yet hard-hitting Hip Hop piece, with cheeky samples, big beats and cool cuts.
Quotable Lyrics:
Siku hizi hatuonekani mpaka weekend
Ukiona tunaparty tuko high yee
Ukitukuta kwenu usijifiche
Waite dada zako tuwape hii yee
Its Alright its Alright
Its Alright its Alright
Its Alright its Alright
Its Alright its Alright
Its Alright its Alright
Its Alright its Alright
Listen below: