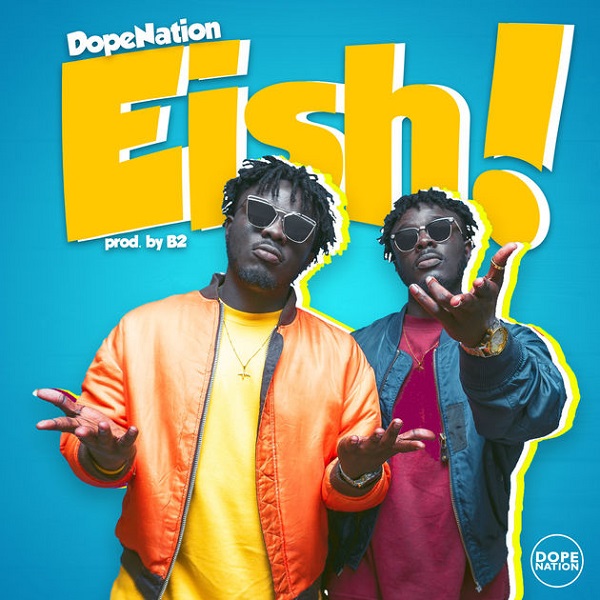 VO-Nation duo, DopeNation releases a new single titled 'EISH', first single in 2018 after successfully featuring in two smash hit, one "Ayeyi" by E.L and "VamiaWe" by Phabrick.
Song Produced by B2.
DopeNation consist of Micheal Boafo known as B2 and Tony Boafo known as Twist.
Listen and share your thoughts below!