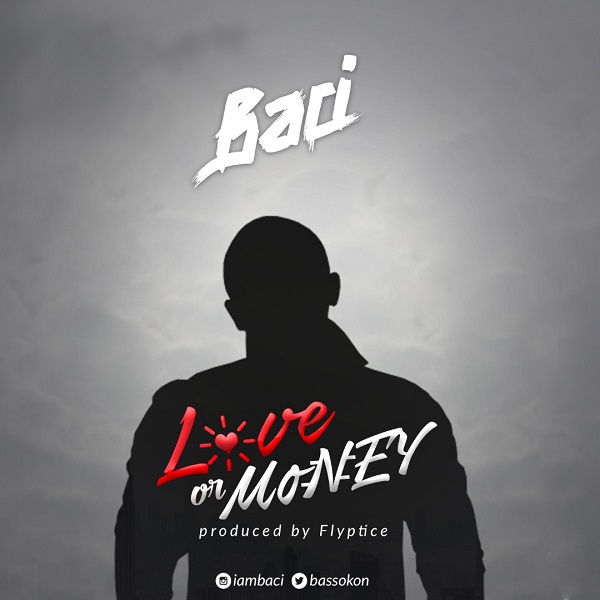 "
BACI is Back with a brand new tune titled "LOVE OR MONEY" the man behind your lovely playlisted songs such as "Connect, 100 bottles, Hustle.
Let's Relate and unrelenting vocal backups for most of the country's top listing hits making musicians and obviously known with the tag of being #Yourfavouriteboyfriend as far as the ladies are concerned has teamed up this time with legendary producer "FLIPTYCE" to tailor up this wonderfully crafted melodious, dance love song that is fused with questions that surround our societies and hearts.
What rules our intimate intentions ? Is it LOVE or MONEY ?"
RELATED: Baci ft Davido – Let's Relate
Listen, download and share your thoughts below!!