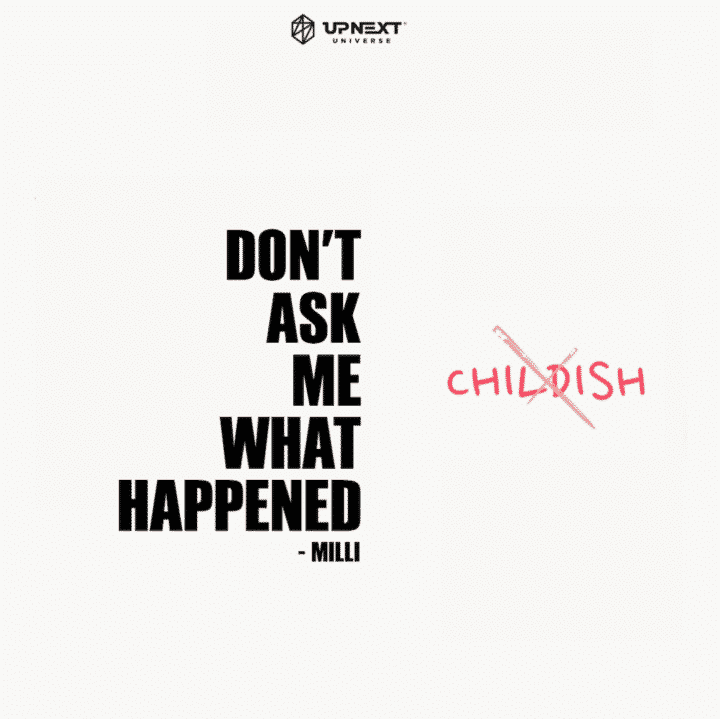 "While signed to Chocolate City, the highly rated 23-year-old artist and songwriter was preparing the release of his first body of work, the Childish EP, which never dropped.
Instead of Childish, Milli has released Don't Ask Me What Happened today, an EP with seven tracks, five new ones in addition to "Unlooking Uncensored" and "Animals After Dark". 
Don't Ask Me What Happened is distinctly New School. The EP features some strong Hip-Hop and some dark Rap, alongside tracks that include more lofty R&B vibes; but it's Milli's signature Trap-influenced New School sound that is the key common denominator across all songs. 
While Don't Ask Me What Happened is Milli's artistic way of getting over the label break-up and coming to terms with the industry, don't expect any bashings or tell-all songs, however. Rather, Milli's EP is setting out to make a point that there is an emerging New School sound in Nigeria, and that the versatile singer, rapper, co-producer and leader of the Up Next Movement is truly about setting his Art free, without wanting to be limited to one particular genre. 
Milli is featuring the 20-year-old PatricKxxLee on two tracks, the up and coming Zambian rapper and producer, who many refer to as "Africa's Travis Scott", and who is also the main producer of the Don't Ask Me What Happened EP. Apart from "Unlooking Uncensored", which was produced by CKay and Reinhard, the EP also features an opening and a closing track produced by Surulere beatmaker Beats By Jayy."
[soundcloud url="https://api.soundcloud.com/playlists/240437369″ params="color=ff5500&auto_play=false&hide_related=false&show_comments=true&show_user=true&show_reposts=false" width="100%" height="450″ iframe="true" /]