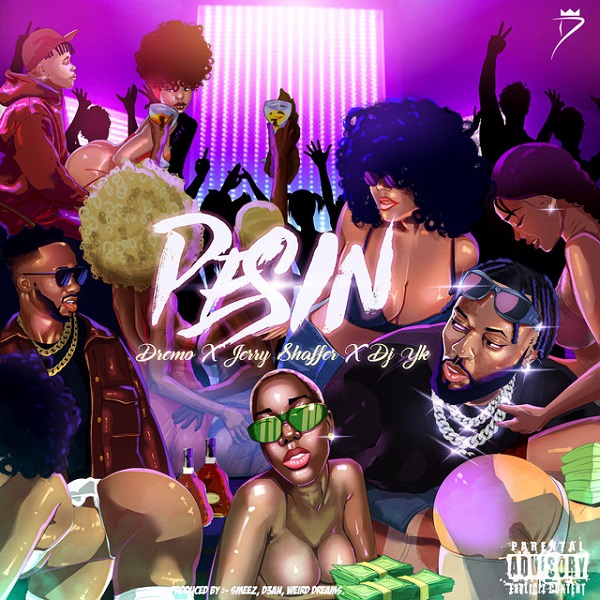 Nigerian rapper Dremo bounces back to the mainstream with a potential party anthem, "PESIN."
In the song, Dremo linked up with popular hypeman Jerry Shaffer and serial hitmaker DJ Yk Mule to give his fans a big vibe.
"PESIN" sees Dremo vibing with an Amapiano instrumental while Jerry Shaffer adds the "shedibalabala, shedibolobolo" pre-hook.
Smeez, D3an, and Weird Dreams were responsible for the production. "PESIN" serves as Dremo's debut record for the year.
The song is hinted at as taking over clubs and parties in the coming weeks. It serves as an insight into Dremo's forthcoming album.
Quotable Lyrics:
Help me tell person (person) (person)
Help me tell person (person) (person)
Tell person (person) (person)
To tell person
Nah enjoyment I like
I no kill person (person) (person)
I no kill person (person) (person)
Help me tell person (person) (person)
To tell person
Say nah woman I like I no kill person
Eba wa'mo to le shedibalabala (shedibalabala)
Eba wa'mo to le shedi gbangba (shedibalabala)
Mo need omo to le shedibalabala (shedibalabala)
Eba wa'mo to le shedi gbangba (shedibalabala)
Shedibalabala
Shedibolobolo (shedibalabala)
Shedifalafolo
Shedi gbangba (shedibalabala)
Shedibalabala
Shedibolobolo (shedibalabala)
Shedifalafolo
Shedi gbangba (shedibalabala)
Listen below:
Check out other songs from Dremo on NaijaVibes;