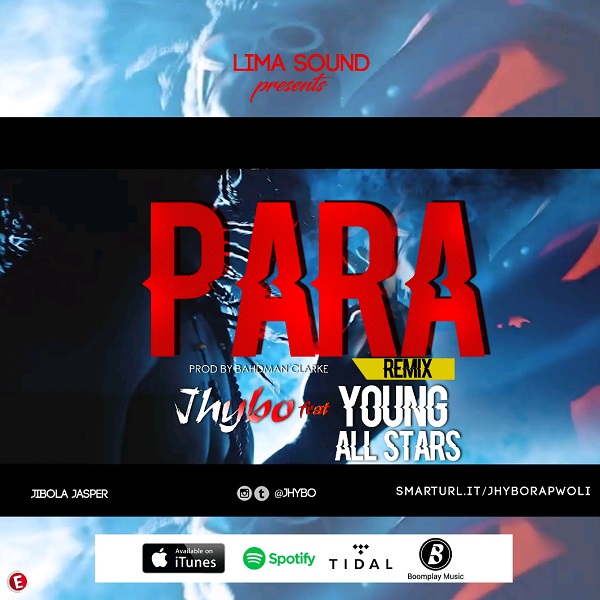 Jhybo (Jibola Jasper) ends 2018 with the long awaited remix of his hit track PARA, featuring the 'Young All Stars'.
The young rappers were chosen from a number of artistes, who did their own remix of the original song released in March 2018, featuring Sound Sultan.
Lil Show, Bamz, Pensu, Wale Kuku, Humbro, Wizbanj, Cenation, Headies, Prince Ak 2, Hunk Papii, Dan Pizzle & Pato Jazz raise the bar & do the remix justice.
Produced & Remixed by Bahdman Clarke.
Listen, download and share your thoughts below.