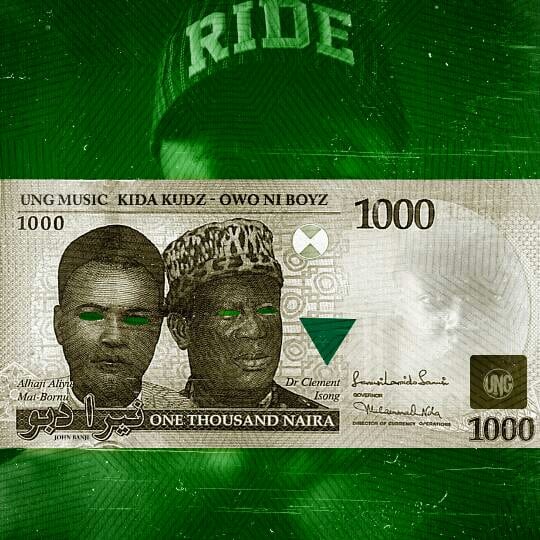 Here's a brand new single… an official single actually from the UNG head huncho, this is titled 'Owo Ni Boyz' and as the name implies, it depicts and encourages the 'Hustle' spirit.

'Owo Ni Boyz' was produced by OY Productions & comes right after Kida Kudz released his video for 'Living Life' & a freestyle '12 a.m In IB City'

Watchout for more Kida Kudz content in a few days.. But before then – Enjoy 'Owo Ni Boyz'
It's Just Another NaijaVibe!!! Download and share your thoughts!