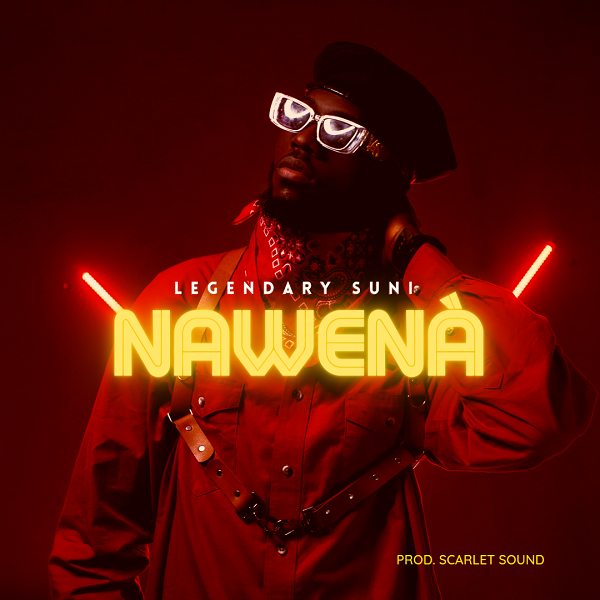 The award-winning Music maestro and songwriter, Legendary Suni popularly known as The King Of Soul, for his constant delivery of soul churning tunes now comes with a whole different tune "Nawena".
An Amapiano upbeat tune that would get you fast on your feet and vibing to the south African rhythm and his sonorous vocal uniqueness.
Being his first release of 2021, Legendary decided to tap into the trend and show us a bit of the new him, who we eagerly anticipate on his rumoured debut album "King Of Soul"
"Nawena" is a love song with few words and lots of Vibes, the aim being to dance and enjoy the beautiful rhythm well crafted by the Producer "Scarlet Sound" inspired by the spirit of celebration and to promote more joy at such a trying time in Nigeria.
Listen to 'Legendary Suni Nawena' below;
Legendary Suni – Nawena MP3 DOWNLOAD
Check out more songs from Legendary Suni on NaijaVibes;
Legendary Suni – Nawena Lyrics
Eh eh scarlet sound
King Of Soul oh eh eh
Kor kor wi
Uwà nawena topoh nonà
Umatà rina sarakoreì
Hubak nà nawena kor kor wi
Tekowei taran tatareh
(Word Chant) Chorus
Can I girl can I
Get Your number can I
You wait for me I go wait for you
No call me unless you get something
You wait for me I go wait for you
No call me unless you got something
Said I'm falling I'm falling I'm falling
Feeling defeated girl
I'm falling I'm falling I'm falling
Feeling defeated ya ya ya
Uwà nawena topoh nonà
Umatà rina sarakoreì
Hubak nà nawena kor kor wi
Tekowei taran tatareh
(Word Chant) Chorus
If I get you if I get you something
Would you promise to keep it to yourself
If I get you if I get you something
Would you promise to keep it to yourself
Radio effect Interlude
Please don't let me go
Keep it to your heart
Keep it on the low