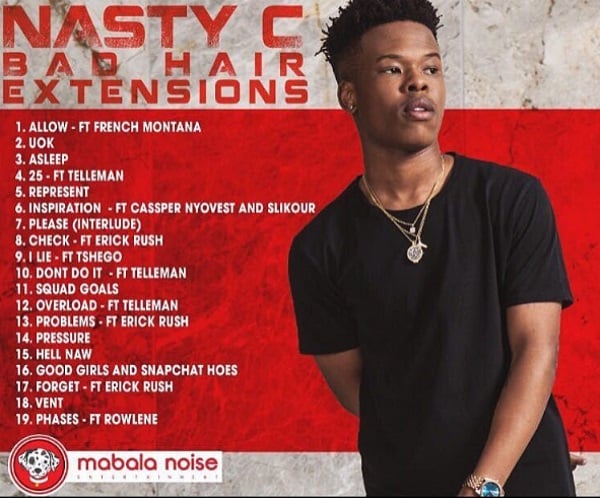 Nasty C has released the extended version of his debut album Bad Hair he tags 'Bad Hair Extensions'.
The 'Bad Hair Extensions' project is now made up of 19 tracks with new joints Represent, Asleep, Uok and Allow featuring French Montana. The project dropped on iTunes and it's also available at Musica if you're into that hard copy vibe.
Here's our pick from the 'Bad Hair Extensions' titled 'Allow' featuring American hip hop recording artist French Montana.
Listen below and share your thoughts and don't forget to buy the full album on iTunes you can also get the full original album here.