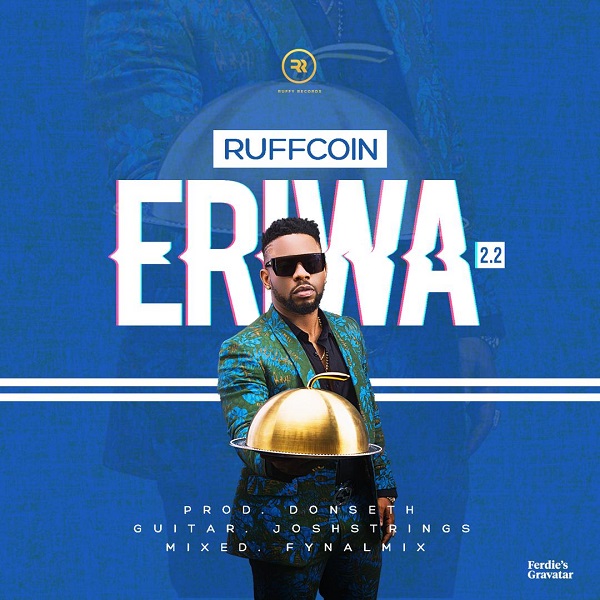 Ruffcoin drop a more refined version of his previous tune "Eriwa 2.2", produced by Donseth.
Now this song is personal to me, not just because it was a hit, but also because it relates to everybody, it goes a long way to show the different times and seasons in life.
Eriwa is basically Everybody's prayer, May we never stop to eat, May your pocket never run dry, after the success of Eriwa, it took me almost a year to Complete this Song, and I present to you, Eriwa 2.2, let the happiness continue.
It comes after the visual to his previously heard single title 'Oh Bebe', produced by Shizzi.
Listen to "Eriwa 2.2", download and share your thoughts.