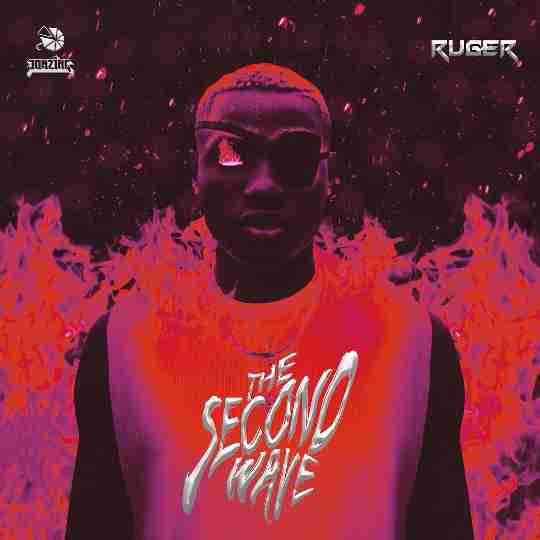 Jonzing World recording artist, Ruger comes through with a brand new single tagged "Dior."
On the new single, 'Dior' Ruger employs the production assistance of regular producer, Kukbeat who delivered sensational beats. The song is part of Ruger's latest EP, 'Second Wave'
The new EP consists of 4 songs with no featured artist. It serves as a follow-up to his previous project, 'Pandemic' EP.
Ruger has been outstanding this year, having released some hit songs, 'Bounce' and 'Abu Dhabi' which were part of his previous project.
With the release of two EPs in a year, Ruger has dropped expectations on how his first official album will be.
Listen and share your thought below:
Ruger "Dior" Lyrics
Badman looking good in Dior
Badman good to the core
Sport car sporked on the right sport
Badman sneak on you now
Badman looking good in Dior
Badman good to the core
Sport car sporked on the right sport
Badman sneak on you
Me got a girl on the bed right now
She say she no wan leave
She tell me Ruger
Me I want to spend the rest of my life with you
Me say no shey ulaa
Fly to Maldives for a day
Then we fly back quick
Then we take a quick jet straight to Paris
You fucking with a creme de la creme
Say she never seen a guy like me
Eh confess
Say nobody she dey ride like me
She confess
Bend down get on your knees girl never digress
Oh, she really want flex with me
She wanna bake bread with me
Badman looking good in Dior
Badman good to the core
Sport car sporked on the right sport
Badman sneak on you now
Badman looking good in Dior
Badman good to the core
Sport car sporked on the right sport
Badman sneak on you
Kilode ti kilode ti won bi mi
Screw all the niggas them a wan be me
Eyes on me looking fresh and clean
Definitely put me eye patch on me
Take my vanilla cold stone
Inna my villa me wan chop your riza sativa on code
On code
Say she never seen a guy like me
Eh confess
Say nobody she dey ride like me
She confess
Bend down get on your knees girl never digress
Oh, she really want flex with me
She wanna bake bread with me
Badman looking good in Dior
Badman good to the core
Sport car sporked on the right sport
Badman sneak on you now
Badman looking good in Dior
Badman good to the core
Sport car sporked on the right sport
Badman sneak on you
Me no get time for love definitely not
Me get girls around to come warm me up
Me and the prince we pull up in fleets
Vsop to my mon amis
Take my vanilla cold stone
Inna my villa me wan chop your riza sativa on code
On code
Yeah yeah yeah yeah
Oh love oh nah nah nah
Oh yeah
Badman looking good in Dior
Sport car sporked on the right sport
(Kukuruk cook dat ting)