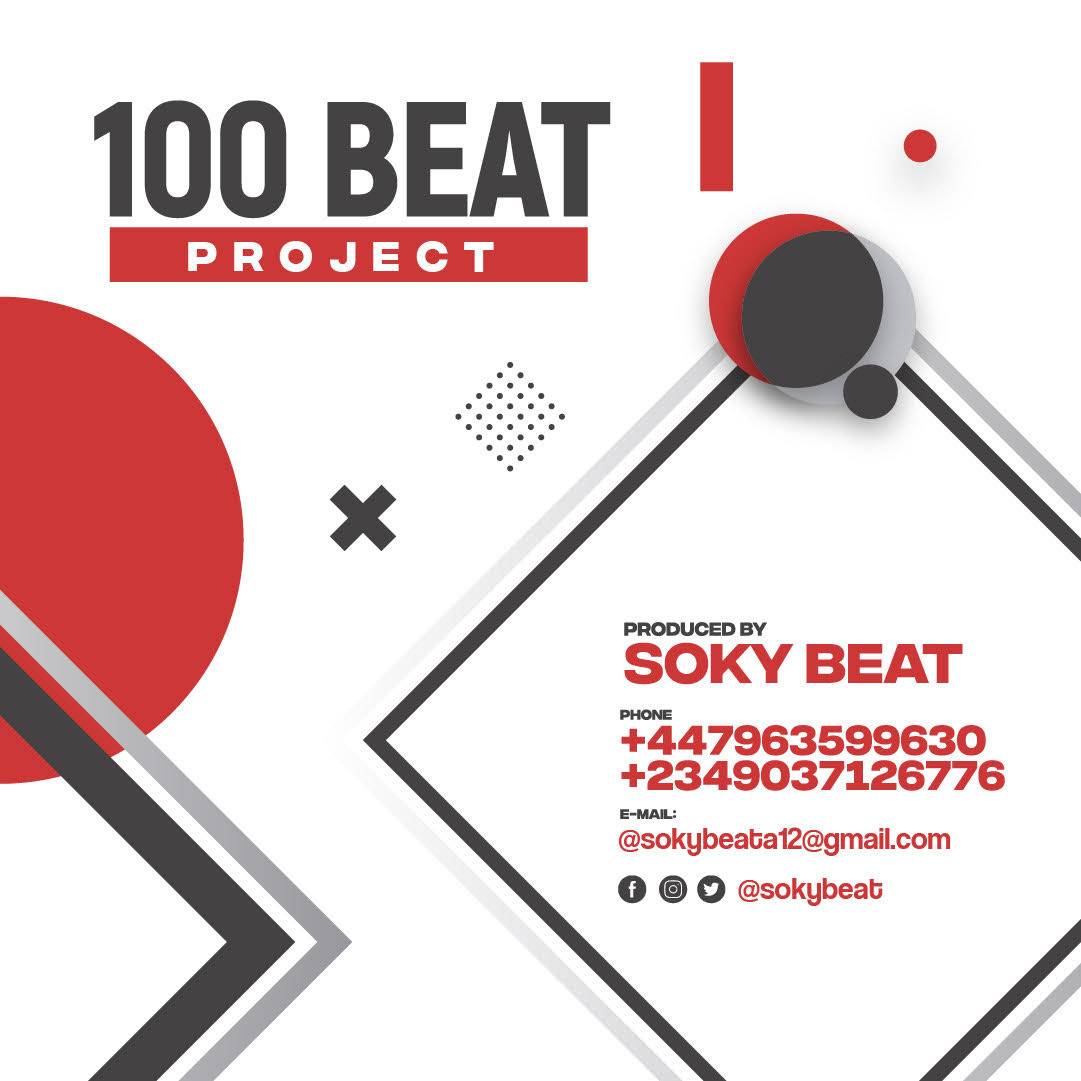 As promised, super-talented Nigerian record producer and sound engineer, SokyBeat has released two new beats to mark the beginning of his '100 Beat Project'.
The gifted producer had earlier announced the project on his social handles and here on NaijaVibes. Similarly, SokyBeat announced he will be releasing 100 beats for artists to use after purchase and agreement with him.
Furthermore, 'SOKYBEAT' originated the idea to create a beat collection, which would contain a fusion and cross-pollination of sounds and genres.
He says he "pictures a scenario in which at least 60% of the biggest songs over the next two years would emerge from the production."
Without further ado, here's is SokyBeat with two fresh and hot instrumentals; Pinnacle and Supreme Riddim 01.
PINNACLE – 100 BEAT PROJECT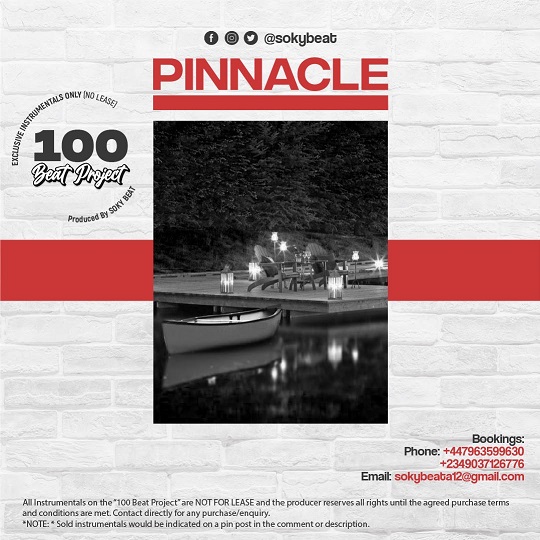 SUPREME RIDDIM 01 – 100 BEAT PROJECT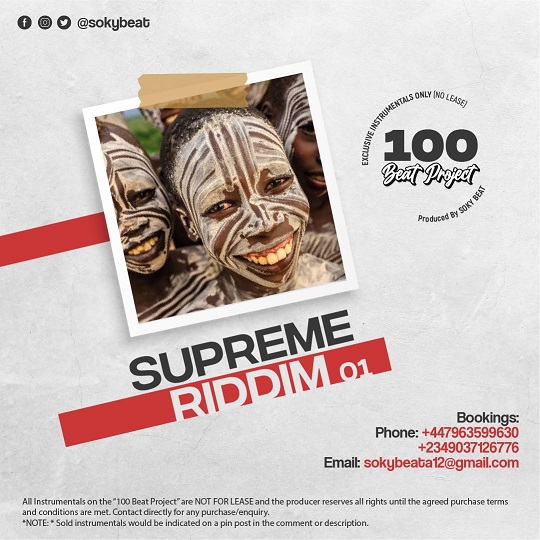 PLEASE READ
All Instrumentals on the "100 Beat Project" are NOT FOR LEASE and the producer reserves all rights until the agreed purchase terms and conditions are met. Contact directly for any purchase/enquiry.
The 100 BEAT PROJECT has its rates and contract backing, please endeavour to identify properly and contact the producer for terms and negotiations before using any instrumental. Any *FREE* instrumental would be properly and boldly stipulated in the caption, any other instrumental is for sale.
'MESA' is dropping soon…
NOTE:  Sold instrumentals would be indicated on a pinned post in the comment or description.
Follow SokyBeat on Socials:
Youtube: https://www.youtube.com/channel/UC78SvTqQQen6CFHzq11LXEw
WhatsApp: https://wa.me/message/HJUCW5PJPMSRE1
Instagram: https://instagram.com/sokybeat?r=nametag