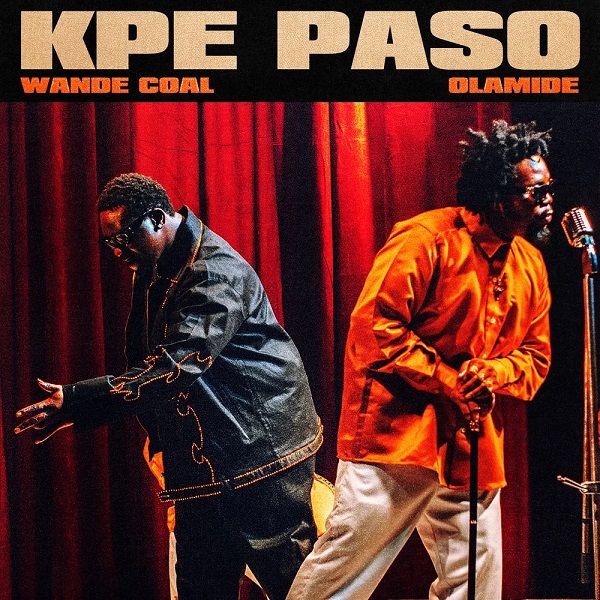 Nigerian singer Wande Coal and YBNL Nation's Olamide serve up their highly anticipated single, "Kpe Paso."
"Kpe Paso" has an Olamide hook with the memorable line, "Omo na things weh go kill me, me I want de do," as well as Wande Coal verses. It comes after their recent collaboration, "Hate Me."
Wande Coal and Olamide bring back a potential record that showcases their expertise in the mainstream, as they delivered a legendary song together.
Furthermore, the Kel P-produced song, "Kpe Paso," was recorded sometime last year when they linked up in the studio and did a few songs together.
Wande Coal's forthcoming album, "Legend Or No Legend" is almost ready; he is putting the finishing touches on the project. Details will be announced soon.
Finally, Wande Coal's highly anticipated album "Legend Or No Legend" is scheduled for release in March 2023. The video for "Kpe Paso" will be out soon.
Quotable Lyrics:
Motipe paso
Je'a nawo yehn koto ku wazo
Is it me or the Henny or maybe Na the azul
That booty look like a place they told me not to go
They told me not to go
They told me not to go
Omo Na things weh go kill me, me I want de do
Now put it down lori table kinwoboshe to
Now put it down lori table kinwoboshe to
Omo shori boshe to
Motipe paso
Je'a nawo yehn koto ku wazo
Is it me or the Henny or maybe Na the azul
That booty look like a place they told me not to go
They told me not to go
They told me not to go
Omo Na things weh go kill me, me I want de do
Now put it down lori table kinwoboshe to
Now put it down lori table kinwoboshe to
Omo shori boshe to
Listen below:
Check out other songs from Wande Coal on NaijaVibes: