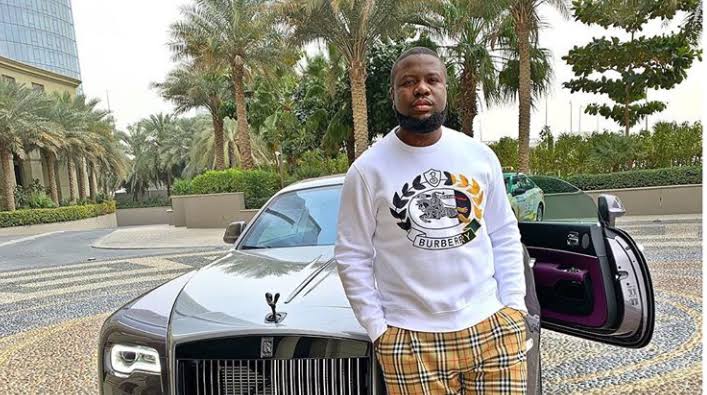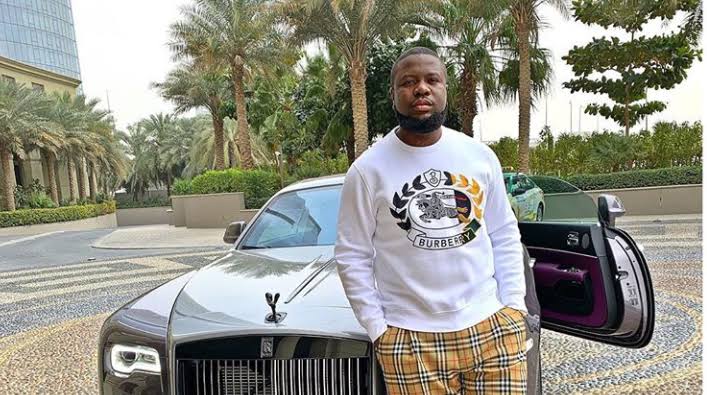 After months of postponement, the US Central District Court in California has sentenced Ramon Abbas popularly known as Hushpuppi to an 11-year jail term.
The United States Central District Court in California on Monday, 7th November, 2022, orders  Hushpuppi to pay the sum of $1,732,841 in restitution to two fraud victims. The US District Judge Otis D. Wright says the accused conspired to launder tens of millions of dollars through online scams and flaunted his luxurious, crime-funded lifestyle on social media.
Moreover, we can recall that Hushpuppi was in June 2020 apprehended in Dubai, over a comprehensive fraud scheme that robbed victims of their money in the U.S., Qatar, The United Kingdom and other countries. He pleads guilty to conspiracy to engaging in money laundering with multiple people within the US to ladder the proceedings.
"Abbas bragged on social media about his lavish lifetsyle funded by his involvement in transnational fraud and money laundering conspiracies targeting victims around the world", says United States Attorney Martin Estrada.
Meanwhile, the court had postponed his sentencing date at least five times in 2022 alone before its eventual ruling on Monday. Based on the charge for his arrest, it states that
"The Defendant agreed to appear and plead guilty to Count Two of Information In United States via Ramon Olorunwa Abbas, Case No. 2:20-CR-00322-ODW, who charged the defendant with conspiracy to engage in Money Laundering, in violation of 18 U.S.C. 1956(h)".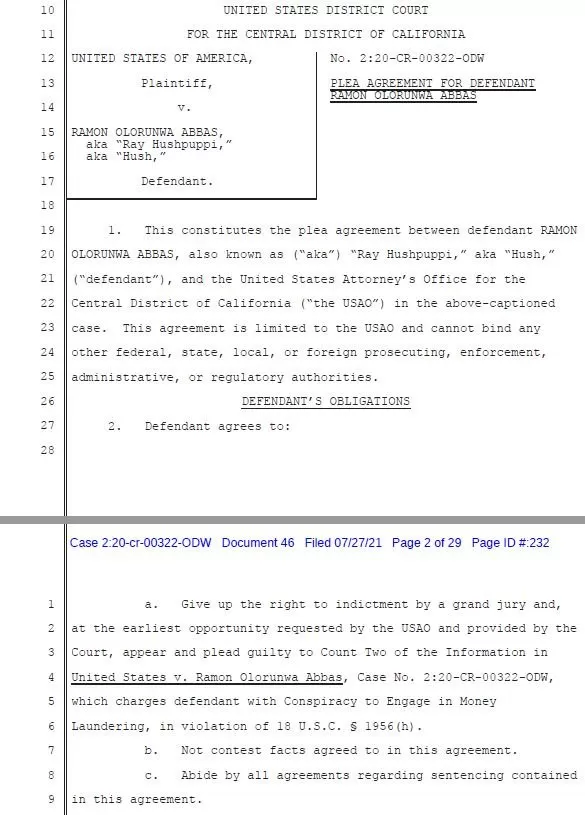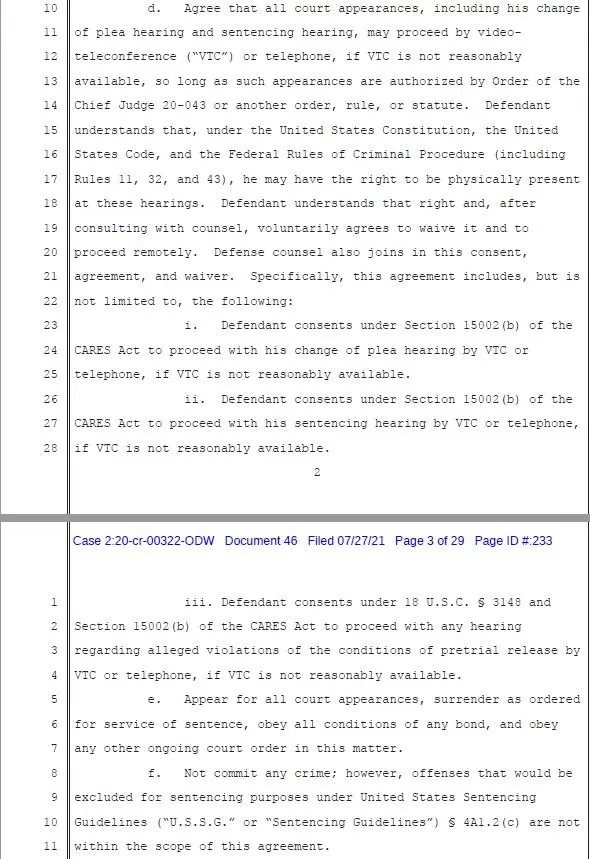 In addition, Abbas himself apologizes for his crimes to Judge Otis Wright in a handwritten note, saying he will use his personal funds to pay back his victims. He also states that he has only made $300,000 from the crimes he is being tried for.
However, he is being sentenced to 135 months in a federal prison and is to pay the restitution fee to two of his victims.