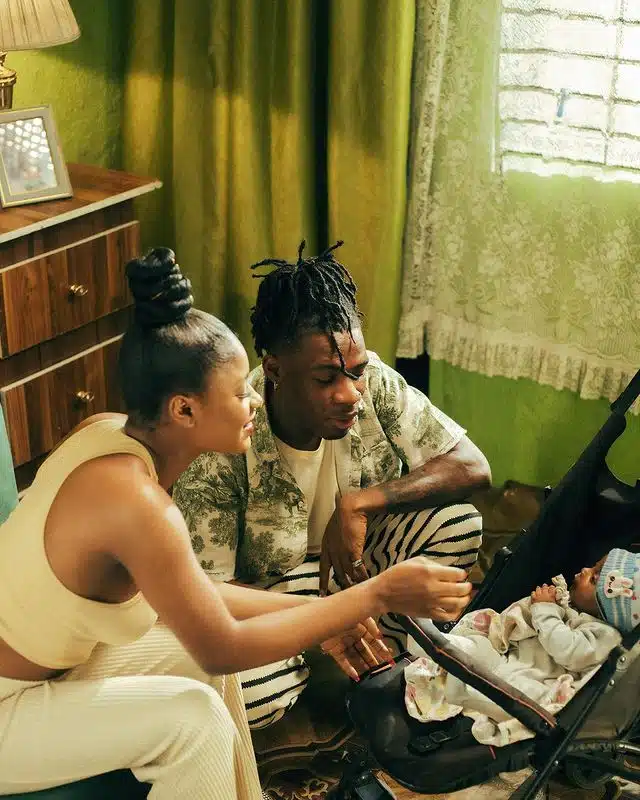 Famous Afrobeat singer, Joseph Akinwale Akinfenwa-Donus, better known as Joeboy, has reportedly welcomed a new child.
Joeboy has yet to put out a fully definite statement regarding the news. He only posted a picture of the baby on his Instagram handle and captioned it with a heart emoji.
Furthermore, Joeboy, who has not legally tied the knot, amazed a lot of people with the arrival of his baby.
The news of the new child has sparked a lot of excitement among his fans on social media, with many congratulating him on the supposed arrival. The singer, who shot to fame in 2019 with his hit song 'Baby,' has continued to dominate the Nigerian music scene with his unique sound and style.
The singer has managed to keep his personal life private, and it is unclear who his partner is or when the baby was born.
For now, fans will have to wait for an official announcement from Joeboy himself to give details about the news.
Nonetheless, if true, this will undoubtedly be an exciting new chapter in the young artist's life, and his fans will be looking forward to seeing how he balances his new role as a father with his music career.