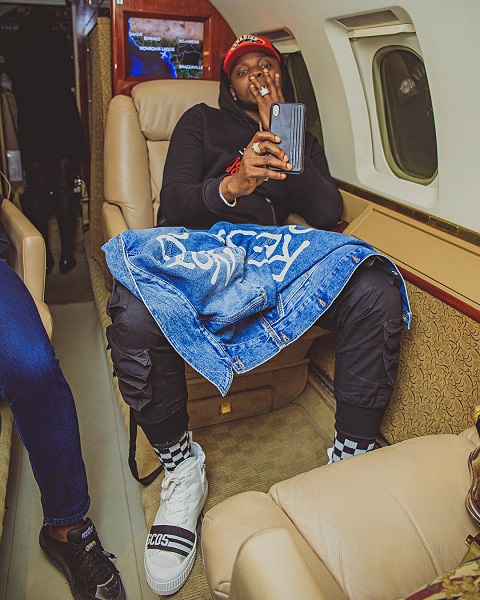 Nigerian singer and songwriter Kizz Daniel has threatened to sue Vanguard newspaper over a publication it made claiming that he took a stance in the ongoing COZA Church controversy.
The artist made his intention known late Wednesday in a series of tweets via his Twitter handle: @iamkissdaniel.
The Vanguard had previously published an article saying that the singer took sides with Pastor Biodun Fatoyinbo of COZA Church in the recent controversial rape allegation made against him.
The article by Vanguard also stated that Kizz Daniel insulted some celebrities who stood against the pastor.
He tweeted: "My attention has been drawn to a publication by the Vanguard newspaper stating that I took sides with the embattled Pastor of COZA , Abiodun Fatoyinbo.
"I will like to categorically state that I never granted any interview with vanguard or any newspaper.I am currently busy on tour in the US and haven't had the time to discuss the issue in my closet let alone call industry mates names.
"Please disregard this news article making rounds. It is false and fabricated, | have not spoken to any journalist regarding the said matter or any other matter including music in recent times.
"Any platform(s) that publishes this news or any unverified news about Kizz Daniel and FlyBoy INC. will face legal action.
"And as for you @iamkyno pls run away as far as you can, I beg you @vanguardnewsbastards!!!! @iamtimiblaq ti e ma baje patapata ni awsr*" 
See tweets below:
https://twitter.com/iamkissdaniel/status/1146482826520477696
https://twitter.com/iamkissdaniel/status/1146483180456861697
Please disregard this news. Totally false & fabricated; @iamkissdaniel's legal team is taking necessary action against this gross defamation. 🙏🏽 https://t.co/Msdk1tyWxh

— Ogagus (@Ogagus) July 3, 2019