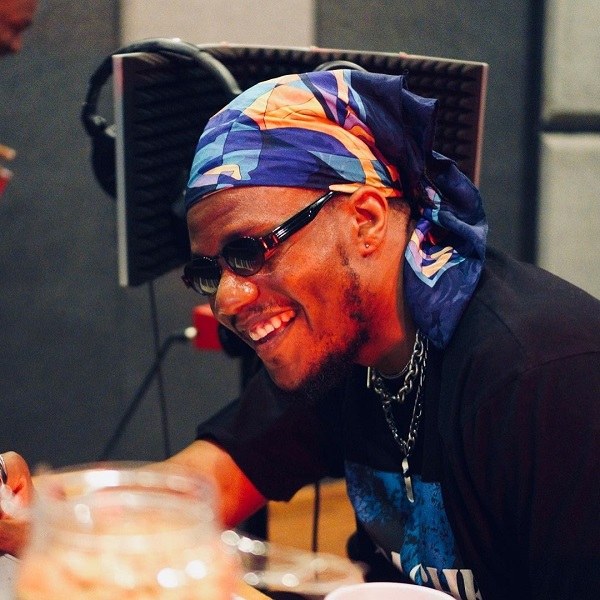 Award-winning producer turned singer, Pheelz has reached a new milestone on the music discovery platform, Shazam.
Pheelz latest release 'Finesse' that featured BNXN (Buju), became the most shazamed song in the world. This came barely 24 hours after Pheelz announced it had become the 2nd most shazamed song in the world.
A delighted Pheelz had earlier taken to his official Twitter handle, @Pheelz to announce the career-high achievement.
"No 2 most Shazamed song in the world this week. 🌎🌎 @shazam THE TRIIBE DID THAT 🤟🏾🤟🏾 #FINESSE", he wrote along with a screenshot of the new feat.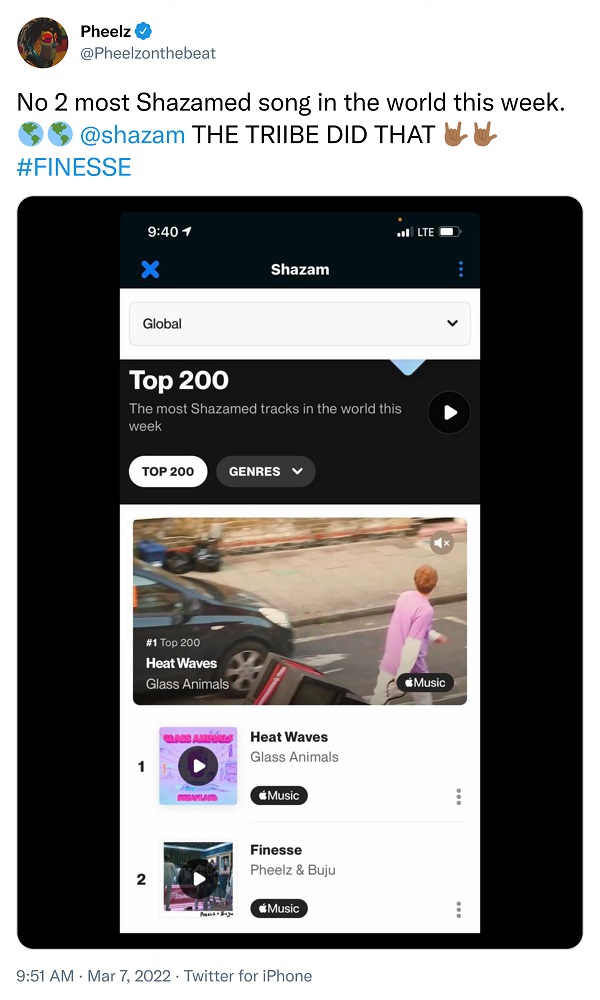 As if being number was not enough achievement, 'Finesse' is now the most shazamed song globally.
Pheelz – Finesse ft. BNXN (Lyrics)
Pheelz made this known via a post on his Instagram handle, @pheelzmrproducer. "Triibe see how far we've come. ENERGY WAY UP🚀🚀🚀 no 1 in the WORLD 🌎 @shazam," he posted to announce the new record.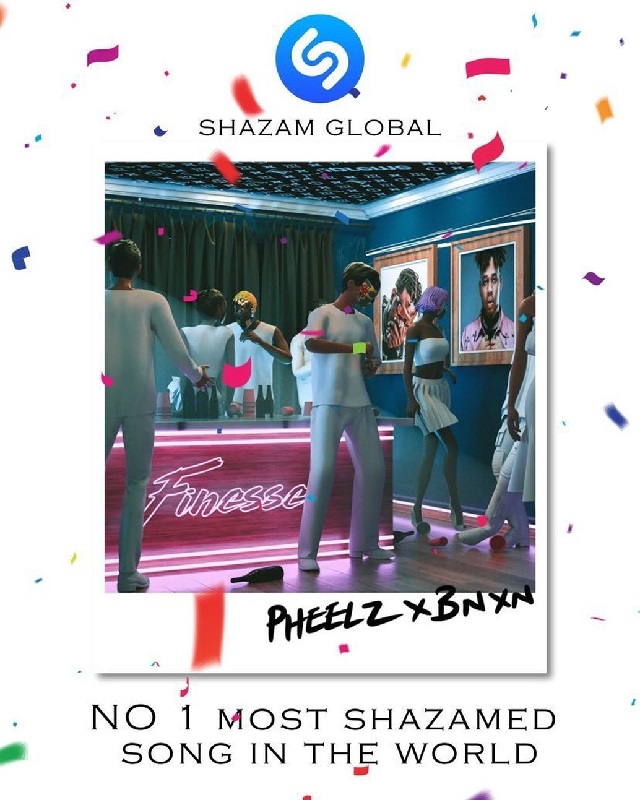 This will be the first time Pheelz is achieving the feat. He joins Ckay on the list of Nigerians to reach number 1 on shazam.
Recall the song which was released a few days ago, has been one of the most trending songs in Nigeria across all platforms.