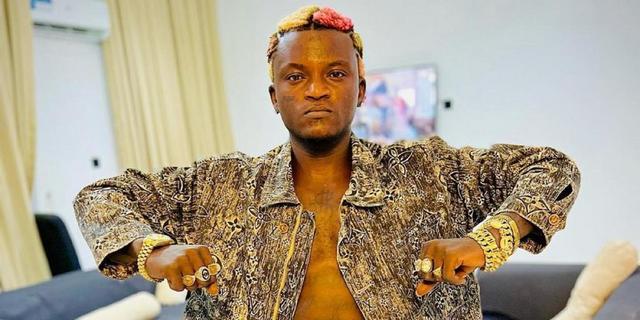 The Ogun State Police has finally arrested street-hop singer, Habeeb Okikiola, better known as Portable.
This is coming days after the singer resisted arrest and 'manhandled' policemen who came for his arrest at his Odogwu Bar.
The singer was arrested today, March 31, 2023, after the expiration of a 72-hour ultimatum given to him to report himself to the police command.
Furthermore, the state's police issued a 72-hour ultimatum for Portable to report himself to the nearest police station or be arrested by Friday, March 31. The invitation was issued to the singer in a statement by the state police public relations officer, Abimbola Oyeyemi.
Confirming the arrest, Odeyemi said that the controversial singer is being held at police headquarters in Eleweran, Abeokuta.
It was also detailed that the police moved to arrest Portable after he refused to honour five different invitations sent to him for a conversation.