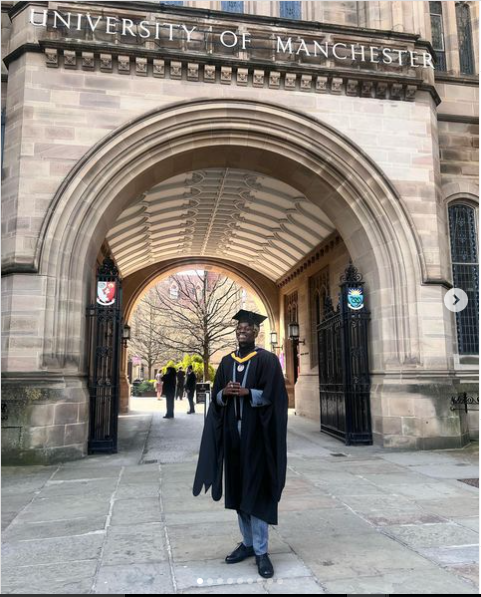 Education is a continuous process as PsychoYP bags another University Degree.
The Nigerian singer earned a master's degree on March 23rd, 2022 from the University of Manchester, United Kingdom.
He made the announcement with excitement on his Instagram page with lovely photos and a caption degrees 💼💼 Graduation day 💐💐.