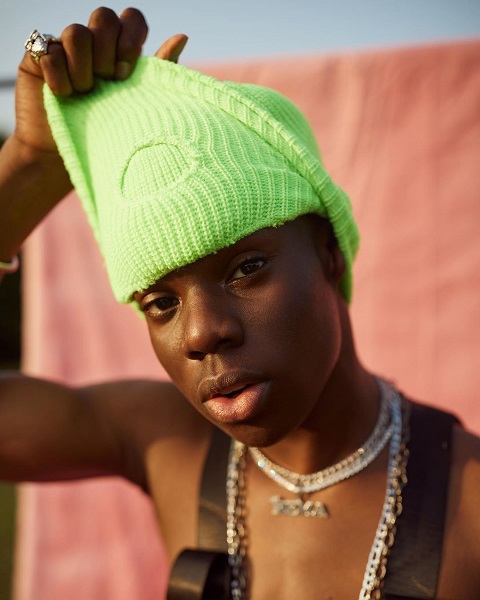 Talented singer, Rema has revealed  how a photograph with Nigerian artist, Kcee motivated him to work harder.
According to Rema he met Kcee 3 years ago backstage during an event in Benin, Edo State.
However, he asked the singer for a picture which he gladly accepted.
Rema made this known via his Twitter handle: @heisrema on the 22nd of July, 2019.
He also added that he met Kcee recently backstage and he reminded him of their first meeting, which made Kcee very proud of him.
His tweet reads: "3 years ago I met Kcee backstage in Benin and I asked for a pic and he gladly accepted, I was really motivated after that pic, it meant a lot.
Last night I met him backstage and I told him about 3 years ago and he told me how proud he is to see how far I've come. Respect LEGEND."
Kcee further took to his Twitter handle: @iam_kcee without wasting time to reply to Rema's tweet;
"God bless you and make you bigger, I know you're going somewhere the world will see you more."
Share your thoughts below.
See posts below:
3 years ago I met Kcee backstage in Benin and I asked for a pic and he gladly accepted, I was really motivated after that pic, it meant a lot. Last night I met him backstage and I told him about 3 years ago and he told me how proud he is to see how far I've come. Respect LEGEND 🙏🏾

— REMA (@heisrema) July 22, 2019
God bless you and make you bigger, I know you're going somewhere the world will see you more.

— KCEE (@iam_kcee) July 22, 2019