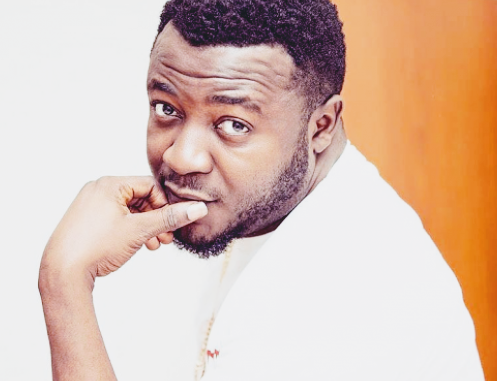 Actress, Toyin Abraham has slammed singer, Mc Galaxy for asking girls to dance naked for N50,000 in a giveaway challenge.
The 'Sekem' crooner, took to his Instagram handle: @mcgalaxymcg, yesterday , that he will be giving out money to any girl who dances best without clothes on.
After he made the announcement, several girls were seen dancing naked in order to win the price money.
However, Toyin Abraham took to her Instagram handle @toyin_abraham,  stating her disapproval over the singer's act calling it despicable and bad in every way.
She further went on to advice the girls that took part in the challenge, not to sell themselves short because of money.
"Dear MC Galaxy, what you did asking girls to go naked for 50k is despicable, debasing, and bad in every way. You just further strengthen the believe that the easiest way women can get things is to sell their bodies.
"I sincerely can't fathom what you need or gain from this despicable act when you could have checked in on porn sites.
"I am not trying to be a moral judge, I am the least qualified to judge a fellow human, but just the way you used your influence and platform for this woman-debasing act, I am also using mine to stand against an act ridiculing women and further prove that some men are scum.
"See what people like LindaIkeji, KemiAdetiba, Chimamanda, (Even your friend, LauraIkeji), and other women are doing with their platforms, they lift other women by living, giving and not asking for nudes. You can as well follow examples of young men like Davido, TundeEdnut, Wizkid and Banky W.
"My message to those girls that went naked on your page is this-please let's do better, let's stop making men like Mr. Galaxy think everything about women is money. Don't sell yourself short because of 50k, its the least of the money you will make in your lifetime. We are women, we are powerful, we are not cheap. With love always, Toyin Abraham."
See Post below.
https://www.instagram.com/p/Bu0_pcRlZ-L/