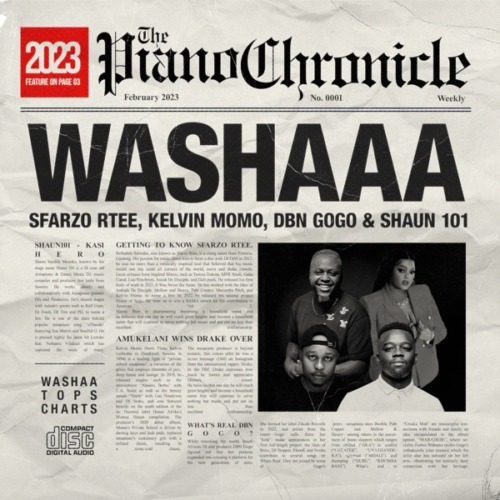 South African music stars, Sfarzo Rtee, Kelvin Momo and DBN Gogo joined forces to deliver this impressive tune, tagged "Washaa."
The impressive tune also featured talented South African singer, Shaun 101 who delivered his lovely vocal contributions.
In addition, this is not the first time a similar combination has worked, Sfarzo Rtee and DBN Gogo released "Tech 2222 (Final version)". 'Washaa is just one of their collections together.
Finally, the song serves as a follow-up to his recently released project, "House Of Sgija" EP.
Listen and share your thought below: