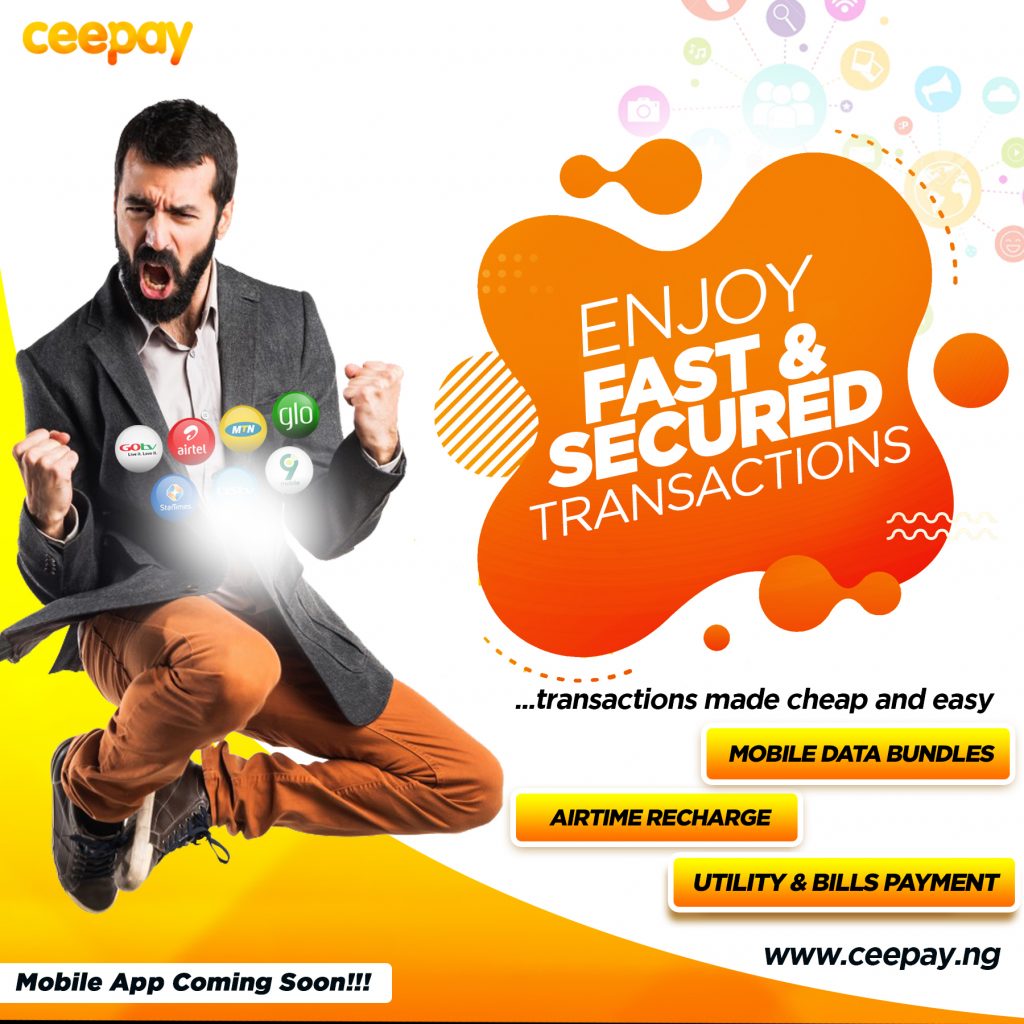 Need to pay (or renew)  your data Subscriptions, Nepa Bill or your digital TV package (Bouquets) which can only be accessed when you pay a monthly fee Using Banking apps? You can also pay for it directly from CEEPAY.NG without stress.
CeePay.Ng is an Online Platform where you can make various Payments for services, our system makes it extremely easy to pay for Internet Data Bundle Subscription such as:
Also, you can Top-up your Mobile Airtime for absolutely free service fee charge such as:
We also offer Cable TV subscription such as:
At CeePay paying for your Prepaid and Post Meter Subscription has never been so easy, we strive to make Electricity bills payment a click, our services are:
We pride ourselves as record-breakers in offering this kind of service. We exist to create social, environmental and economic value by ensuring that payments of billers can be made using digital technologies.
Our vision is to become the leading platform for your everyday payment and also provide a convenient atmosphere for consumers to get the real value of what they pay for.
CeePay works perfectly on every device, it's quick to sign up, easy to navigate and you can get started right now by creating an account using just your email and phone number or by just making payment for a service.
We offer you payment in 3 easy steps. Logon – Select – Pay.
Our solutions and services are secure, easy and convenient.
CeePay.Ng is powered by CeePay ICT-HUB LTD
Visit www.ceepay.ng now!!