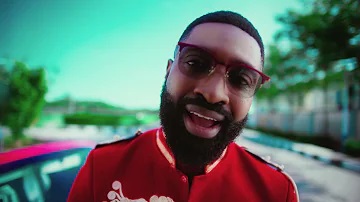 Uprising Nigerian artiste, Aduni premiers the video to her recent release track titled "My Baby".
The immediate released visuals to her recent entry "My Baby" gives visual recognition to featured songwriter and singer, Ric Hassani.
However, the colorful video to this track was released just barely few hours after she surfaced the the audio to ears of her fans and listeners.
Finally, this visuals was shot and Directed by Frizzle & Bizzle Film.
Watch and share your thoughts below;
Aduni ft. Ric Hassani My Baby Lyrics
Aduni's verse:
You're the melody in song
Every word, Every verse, Every single stanza
You give vibe on a daily o babyyyy
I go lay my life for my love Nah you be the one wey get this heart
We go horny moon I'm loving steady like crazy
Chorus:
My baby, My baby I go show you love on a daily
My baby, my baby Ife yi ma gbono gan baby
My baby, My baby I go treat you nice on a daily
My baby, My baby ife yi ma gbona gan baby
Ric's verse:
My baby I will give you love on a daily my baby
It's crazy Aduni nah your loving Dey save me my baby
I be your love, your cover, your mister You be my Mrs,
The mother of my kids and I will be the man of your dreams yeah (nah you Dey make me believe in me)
Oh baby, oh baby nah the love you Dey give me daily
It's crazy yeah it's crazy
Aduni nah your love been Dey save me (my baby)
Chorus:
My baby, My baby(ooh ooh) I go show you love on a daily (baby)
My baby, My baby I go show you love on a daily
My baby, my baby Ife yi ma gbono gan baby
My baby, My baby I go treat you nice on a daily
My baby, My baby ife yi ma gbona gan baby