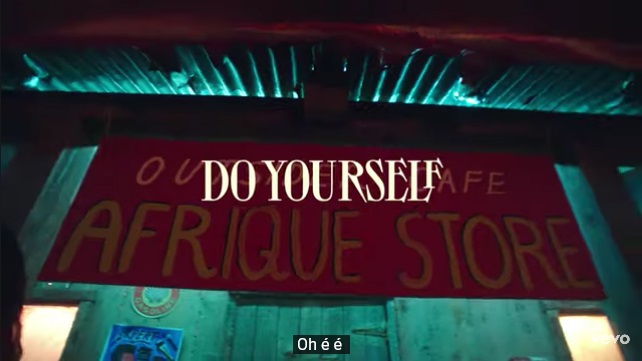 African Grammy award winners, Angelique Kidjo and Burna Boy finally delivers the video to her single "Do Yourself".
The joint single surfacing it's visuals now is Angelique Kidjo's nominated single track for the Grammy Awards, which she linked up with Burna Boy to produce just an exclusively astonishing jam.
However, the highly anticipated video to the single "Do Yourself"  is lifted off Angelique's 'Mother Nature' album debut studio work.
Recall that, both Grammy winners have worked on Burna Boy's project where Angelique had gotten featured on Burna Boy's Grammy award-nominated album 'African Giant' on the song "Different" alongside Damian Marley.
In addition, the 'Mother Nature' album of Angelique Kidjo came through bagging Burna Boy his third Grammy nomination in a row.
Finally, the video gives multiple recognition to producers in areas of, Director: Meji Alabi, Production Company: JM Films, Executive Producer/Co-Producer: Jimi Adesanya, Co-Producer: Linah Bensadok, Producteur : Decca Records France .
Watch the video below and share your thoughts: