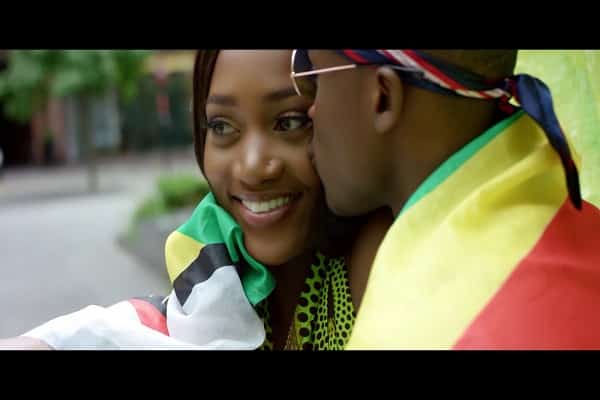 "The charts are about to get Dotmanized, as the U & I Music sensation teams up with afrobeats star Mr. Eazi, to create an anthem for the gyal dem which has made waves from Nigerian party capital Lagos to the UK. Dotman and Mr. Eazi performed the track to enormous crowds on their recent Accra to Lagos tour. 
The video also features Mr. Eazi, fresh from his hit single 'Leg Over.' Surrounded by girls and wearing a fly ensemble in 'Afro Girl''s video, Eazi seems incredibly likely to get his leg over again.
'Afro Girl' shows not only Dotman's appreciation for Uganda, but also demonstrates his love of Zimbabwe. In addition to using Zimbabwean producers to create the track, Zimbabwean director Teekay uses all of his directorial skills to turn this video into a motion picture event."
Watch, Enjoy and Share your thoughts!!