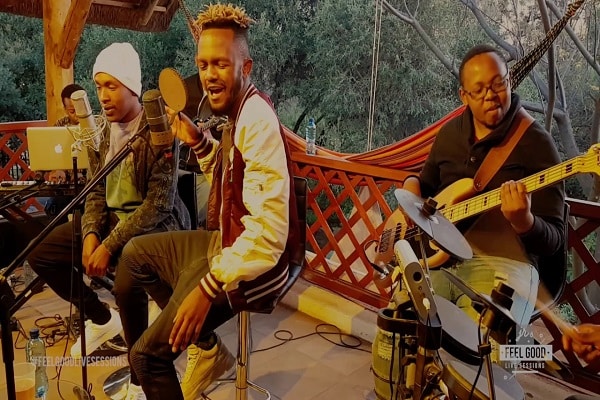 "JR's FEEL GOOD LIVE SESSIONS' Episode 5 presents the King Of African Rap Kwesta. Fresh from a record breaking night, becoming the first Hip Hop act to win 6 SAMAs. In this episode, he shares his musical journey, his perspective on life & addresses the SAMAs. KWESTA Appears Courtesy of Raplyf Records.
Track List:
1. Mmino (ft. Makwa6eats & TLT)
2. Nomayini
3. Thabsie – Cry
4. Ngiyaz'fela Ngawe (feat. Thabsie)
Social Media:
Twitter: @KwestaDakar
Instagram: KwestaDakar
Facebook: Kwesta"
Watch, Enjoy and Share your thoughts!!