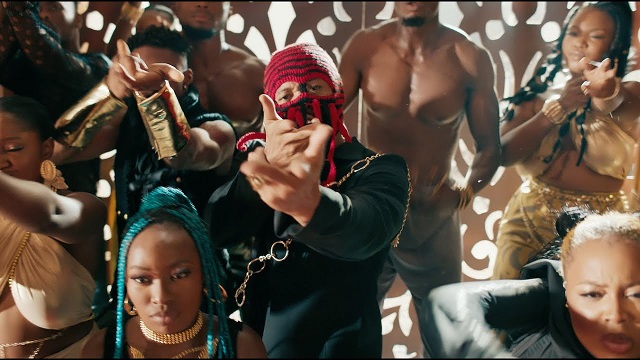 2nite Music Group premieres the official music video to Flavour's latest single, "Game Changer (Dike)."
Performed in Igbo dialect. Flavour delivers a cultural song, "Game Changer (Dike)," spiced with some indigenous instruments to give the song a unique feel.
In two minutes and forty-two seconds of the song, Flavour describes the journey of a prominent individual (an emperor, a conqueror, and a champion).
Masterkraft-produced anthem "Game Changer (Dike)" serves as Flavour's second official record for the year after the video to his song, "My Sweetie."
The colourful Dammy Twitch-directed visual was spiced with some cultural costumes from the Abiriba (a cultural group in Abia State, Nigeria) to depict the song.
Furthermore, in the coming year, Flavour will release his sophomore album, which will be a follow-up to his previous LP, Flavour of Africa.
Quotable Lyrics:
Tuo ya dike (ahhh)
Ne nu dike
Tuo ya dike (ahhh)
Ne nu dike
Ihe eji amara dike eru o nu
Egwu e change go
Ihe eji amara dike eru o nu
Egwu adagharigo
Onwere ngabasi (ahhh)
Onaemekasi (ahhh)
Onwere ngabasi (ahhh)
Ona apiakasi (ahhh)
Ebubedike (ahhh)
Iferikekwe (ahhh)
Nwanyi manaria, achalugo dike (ahhh)
Watch below:
Check out more songs from Flavour on NaijaVibes;