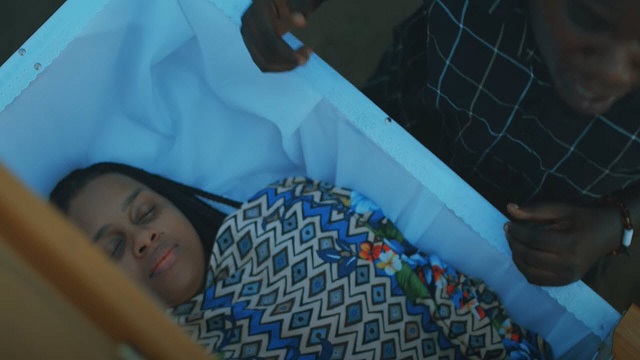 Talented singer, Nandy without any delays, delivers the music video to her new song titled "Siwezi".
Just few hours after the Tanzanian singer dropped the audio version to her single, 'Siwezi' she follows it up immediately with it's enticing story telling visuals.
The single, "Siwezi" literally means 'I Can't' in English; a groovy record that showcases the Tanzanian songstress powerful vocals and talent.
This comes after the successful release to the visuals of her single 'Kunjani' featuring Sho Madjozi, and also her link up with Nigerian groove-killer, Mr Eazi on video to the single 'Party'.
Quotable Lyrics;
Naona kama dunia imesimama nimeibeba kichwani
Kumbe kuachwa inaumaga ivii
Tena nazidi umia nikilalama machozi yanatiririka
Kumbe kuachwa ina umaga iviii we hayaaa
Umeniumbua bora niseme
Kiapo nilicho kula bora nikiteme
Mapenz shikamoo sirudii tenaa
Umepatwa na nn si useme
Kinachokufanya we uniteme
Mapenz shikamooo sirudiii tenaa we hayaa
Sa si bora ungetoa taarifa nijiandae umenichokaa
Au ndo nimekosa sifa unaishia tu kuropokwa
Bila weee me siwez (sauti inarudia)
Siwez siweziii ( nakumbuka uliniambia)
Watch the official video below;
Nandy – Siwezi VIDEO DOWNLOAD
Check out more songs from Nandy on NaijaVibes;