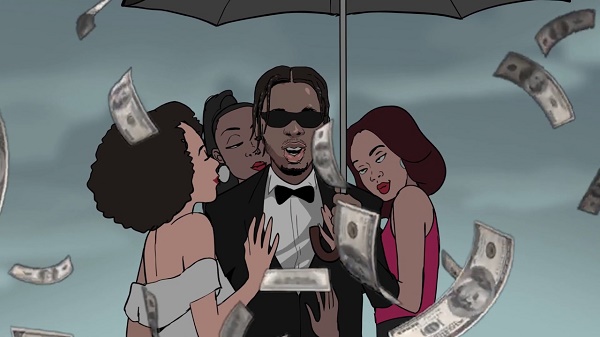 Soungod Music boss, Runtown premiers the visualizer to International Badman Killer off his recently released EP tagged: Tradition.
Tradition is a follow-up to his 2015 debut album, Ghetto University which was released to wide acclaim. The album saw him rise from a promising act to an African international pop star, topping charts across the globe, and by extension, led him to headline an array of massive gigs from Lagos to Kampala, London, South Africa, Zanzibar, Trinidad, New York and more recently, Paris. Armed with utter focus and peace of mind, with this new EP, the singer is ready to raise the bar beyond familiar boundaries.
Tradition puts Runtown's writing prowess and vocal dexterity on a laudable display and offers an impressive degree of sonic versatility. It is everything you expect plus more.
The animation was created by Poka Studios.
Watch below and share your thoughts.