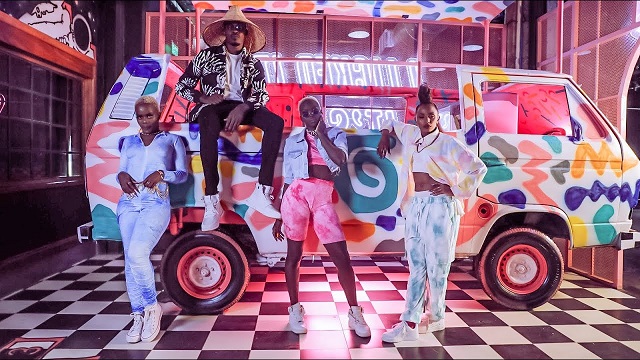 Kenyan musical band, Sauti Sol has released the officlal music video to their previous single titled "Rhumba Japani".
Off the 'Midnight Train' album; "Rhumba Japani" features the likes of Bensoul, Nviiri the Storyteller, Xenia Manasseh, Okello Max, and NHP.
Sauti Sol disclosed the story behind their song;
This is a Congolese band called Rhumba Japan. We used to go watch them play at Simmers after our band practice till late to avoid rush hour bus fare, because that's when it was affordable to go home. Rhumba Japani is an ode to them & the significance of those times in our journey
Moreover, the body of work, 'Midnight Train' album serves as Sauti Sol's fifth studio project.
Watch "Sauti Sol Rhumba Japani Video" below:
Sauti Sol – Rhumba Japani ft. Bensoul, Nviiri the Storyteller VIDEO