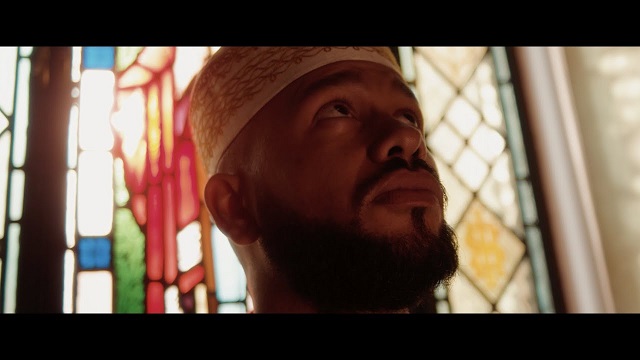 YoungstaCPT releases visuals for "Kleurling" from his debut album 3T.
"I wrote Kleurling in 2018 as I felt as though an authentic coloured narrative hadn't been properly decoded yet…I had done songs like SALUTAS and Wes-Kaap which detailed the lifestyle but as far as the coloured condition and what it was like to be coloured and have our thoughts and anger and knowing where it stems from through years of systemic oppression, I had never tapped into that before. I didn't want to make it too serious so I also gave it a new school bounce and some current appeal. I made sure I added a serious undertone to always have the main message stand out.
Coloured people have an individual history as indigenous people of South Africa. They were named 'Coloured' and stripped of their tribal titles. What was given to us as a means of shame we now wear as a badge of pride and honour and even though it is something we should not perpetuate to the next generation, those who were affected by it shouldn't be embarrassed but be proud as we are the ones who now survived that storm.
Kleurling was shot at the District Six museum when I heard it was in Danger of closing due to the Covid 19 pandemic. The areas that I went to film in were Westbury in Johannesburg and Mitchell's Plain in Cape Town just to show the similarities in our environments even though we are separated. The oppression among people of colour exists everywhere in the world where they're found but this video just explains some of the divisions but how similar they are regardless of location, South Africa has labeled coloured people as the bastard children of the nation and in some cases it maybe true but that doesn't makes us inferior! And it's my duty to convey that message as God wills it…" YoungstaCPT
Watch 'YoungstaCPT Kleurling Video' below;
YoungstaCPT – Kleurling VIDEO
Check out more songs from YoungstaCPT on NaijaVibes;