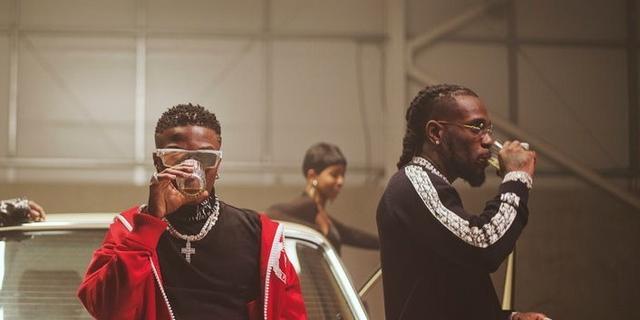 2021 has been quite a year for the Naija Music Industry. It's a year that has seen several new faces introduced while veterans continue to forge ahead.
Generally, it was a year of its own positives and this piece takes a look at the 3 key events that graced the Naija music industry in 2021.
Well, the year started on a high, and coincidentally ended in a high when it comes to the Grammy awards. Burna Boy started it off by winning the World Best Album category, setting a record of being the first Nigerian singer to win a Grammys with his own project. And at the end of the year, Wizkid also got a double nomination to the Grammys alongside Fela Kuti and Made Kuti who bagged a nomination with their joint album.
Nigeria is properly represented in the next Grammys with projects which featured Nigerian artists also earning a nomination.
Twitter Ban
The infamous Twitter ban imposed by the Federal Government of Nigeria in reaction to Twitter deleting tweets made by the Nigerian President, Muhammadu Buhari is another key event.
The ban was felt all over the country, and the Naija Music Industry was hit hard – given musicians would use the platform to popularize their work, interact with fans, advance their corporate deals among others.
Those two songs are arguably the highlight of the Naija Music Industry this year.
'Essence' by WizKid and Ckay's 'Love Nwantiti' has become global singles this 2021 – perhaps giving the indication that Afrobeats is now an internationally acceptable genre.
The two singles have set records, charting across the world, including on the Billboard – and building from their successes, what Naija Music Industry lovers are hoping for is seeing more songs on the global map in 2022.
By Khisa CJ for Mdundo