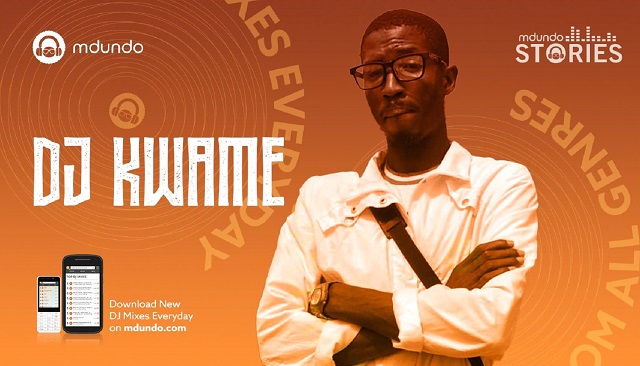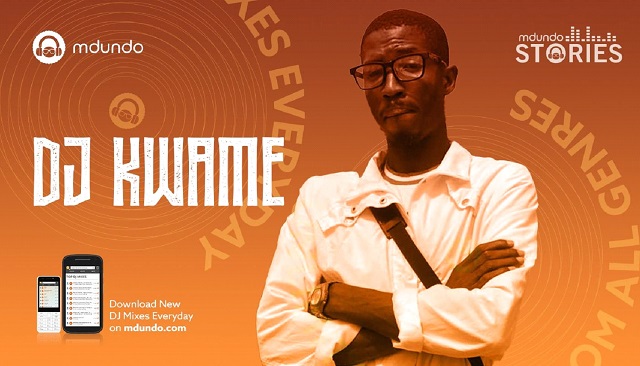 DJ Kwame, a multitalented disc jockey, is our feature on this week's Mdundo DJ stories. He lets us in on his life and his journey so far. The quite engaging session is transcribed below: –
Question: Hi DJ, please tell us about yourself.
DJ Kwame: I am a BA holder in fine and applied art, an abstract painter, an afrobeat musician, and a professional DJ, but all these talents, being a DJ was the first career pursuit…
Question: Tell us about your jobrney and how did you start DJing?
DJ Kwame: Well, I started DJing back in 2007/8 there about. Then I have not gotten admission into the university. I used to be someone who dubbed music for people on the roadside in port Harcourt, then I fell in love with the music. First, I got the virtual DJ software in my system, and a DJ who noticed I just play good songs and know music came and taught me manually how to mix them without clapping the songs. From there, I took it to another level and got my first show in at a naming ceremony. I did well, and other several local shows like street carnivals kept coming. My first stage name was, DJ Gbonmadu which means kill me. When I grew and became mature, I changed my name to my real name, DJ Kwame. This DJing has taken me to communities I would not have dreamt of going to in my life, and it has made people respect me by just playing good sounds for them. Being a DJ, it's a journey to break religious practices and culture, your sound is welcome where ever you go…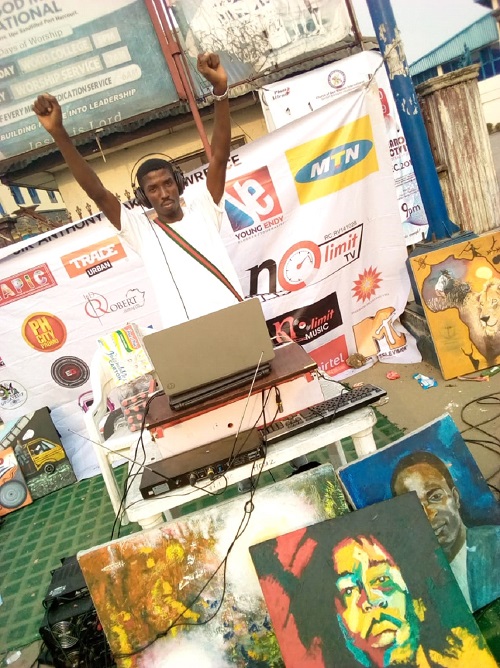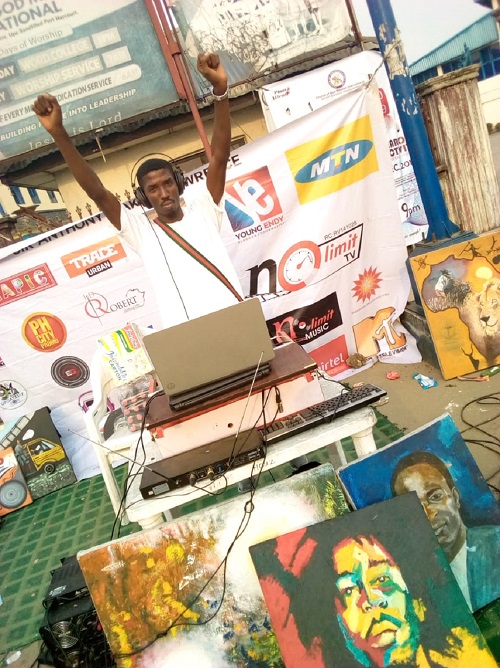 Question: Why did you choose DJing as your professional career?
DJ Kwame: I like controlling things normally, and the praise of men, I like to make people happy, then I found out being a DJ is one of those easy ways to prove these virtues with ur sound and I have been getting these results till date. It's more than being a celebrity, one has to be very creative as an artist who paints or draw does, so I chose DJing to be more creative with good music.
Question: What was your struggle while starting, and what are you currently facing as challenges?
DJ Kwame: I could not find a proper studio to rehearse or practice when Serato was introduced, I just knew how to mix without scratching the deck. What I am facing right now is to have my own Serato complete set and have a place of work to showcase this good music and sound I have always dreamt to deliver where ever I find myself in the world
Question: Do you think that the deejay world has given women adequate representation?
DJ Kwame: It's open for every gender, the moment you find the passionn for music and good sound, as a woman in the industry, you will be more respected.
Question: How do you balance your life as a professional DJ, your family and your study?
DJ Kwame: I was done with schooling after I dropped djing for some years just to concentrate on my study, but when I have a chance for a show, I go for it, then back to my studies, but if I have a show during exam period, I decline the offer at the moment, when I am less busy then I accept it.
Question: Which big concert do you dream of playing?
DJ Kwame: AY live, Bigbrother Naija, Video mixing on Soundcity TV, etc. and any other concerts with both music artists and comedians, with a touch of good sound at the break…
Question: Where do you feel most comfortable? In the studio or on stage?
DJ Kwame: I feel comfortable on both platforms, but on stage is more comfortable and entertaining for me with my audience…
Question: How do you stay up to date with the latest music trends?
DJ Kwame: I listen to the radio, watch music video channels, and also TikTok.
Question: Are there any DJs on or off the scene that you look up to or who inspires you?
DJ Kwame: They are, the likes of DJ Kaywise, DJ Neptune, DJ tunes, DJ Kwame etc.
Question: Which Naija artist will you like to play for and why?
DJ Kwame: Wizkid, Because of the afro sounds he produces and my love for afrobeat. Also, Oga Sabinus, on stage, while performing a stand-up comedy, I will drop special effects like, "70yrs old man", etc.
Question: How do you feel mixing Afrobeats tunes, compared to mixing foreign songs
DJ Kwame: I feel a nice blending, using a foreign song with Acapella, to a Nigerian song with beats. It is a perfect blend, even the white will know the sound, for example, mixing Ed Sheeran's Shape of You, with Tekno's GO sounds so danceable.
Question: What advice would you give to your past self, and those who want to take up DJ'ing as a career?
DJ Kwame: I could have found a way to learn the new techniques of Djing, eg. Using and learning the Serato earlier. I would have avoided the stress I am facing now. To the others trying to pick DJ as a career, pls learn and fall in love with the music first, and then learn the basics of virtual DJing, then proceed to the professional level, so you can fit into any platform. It's like learning a manual car before driving an automatic one, thanks, DJ Kwame – 08101525572.