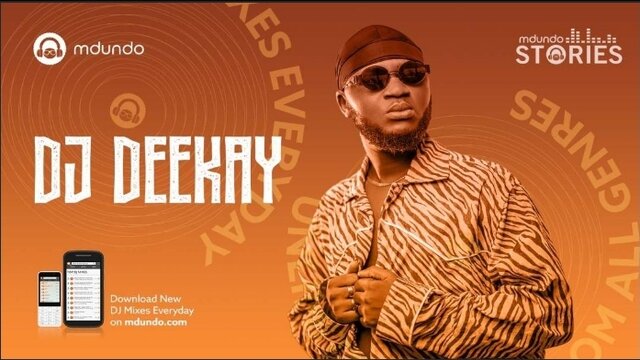 Ritdak Alex Wangkatda aka DJ Deekay is a budding disc jockey from Plateau state, Nigeria. The state has produced several artists in the country who have shone and taken their craft beyond the shores of Africa.

This week on Mdundo DJ Spotlight, the Plateau state-born DJ who prides himself as the "Life of the Party" walks us through his life as a DJ and how much impact he has and hopes to make in the Naija scene and beyond. Check out how our conversation with him went below:
Question: Hi DJ, please tell us about yourself
Answer: My name is Ritdak Alex Wangkatda popularly known as DJ Deekay aka the "Life of the Party". I am from Plateau state. I am an award-winning popular radio, club and mobile DJ in Jos. I'm also an artist with so many hit songs banging in the city of Jos and other parts of Nigeria. I've featured artists like Yange on the song "Oja" which has been on MTV Base and became number 2 on the Top Ten Street Jamz. I also had a song with Elixir titled "Oliapot" which became a Jos street anthem. Song currently was featured on the song "Giddem" with Kingpally making airways. My first international collabo with the billionaire music entertainment 1 by 1 features King Pharoah and Pablo from the UK. I have the most streamed mixtapes in this part of the country both in Jos and other parts of the country.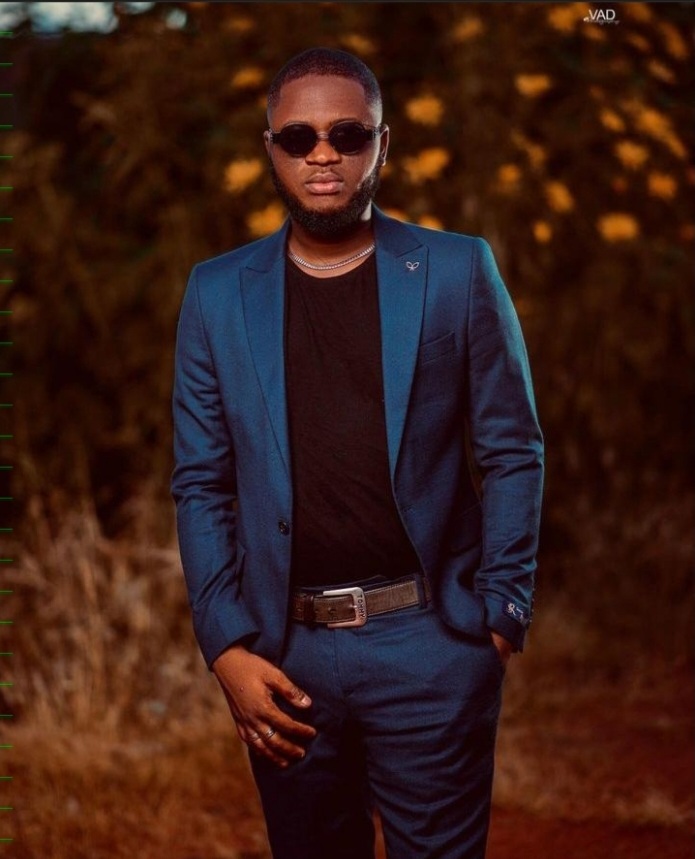 Question: Tell us about your journey and how did you start DJing?
Answer: I started djing in 2010 with my dad's desktop computer. It was not until he got us a laptop computer that's when I started djing full time. As of that time I was one of the youngest DJs in my town. I must say my journey as a DJ hasn't been easy, at some point I was having issues with family not until my dad saw my zeal and passion for the hustle and had no choice but to support me being a son of a clergy. I have been in so many police cases as a young DJ and me being innocent, it got to a point I went for a year break but that never made me quit because I was believing in the bigger picture. In this part of Nigeria (Jos) finance has been the major problem for many young good DJs but the passion keep us going till this point and more to come.
Question: Why did you DJing as your professional career?
Answer: I am the first son of my family so when I finished my secondary school education, I was so in love with football. I was supposed to travel to play outside the country more than 4 times but it didn't work out. At some point, I knew God wanted me to be a DJ to keep people happy. After my last trial, I gave up on football which used to be my first passion and held unto djing and my school. I won't say I made a bad choice because djing is the best thing that has ever happened to me. The joy that comes from making people happy with your sound, it's great fulfilment to me.
Question: What was your struggle while starting, and what are you currently facing as challenges?
Answer: While starting as a DJ I had so many challenges. I rented gadgets to play parties and weddings and the pay wasn't much in this part of the country. No finance to fund the hustle, no big opportunities, no big platforms, they pay less and expect you to do more. The current challenge I am having as DJ now in Jos is that most clubs and radio stations don't pay much and you see many DJs applying to work for free because of platforms, thereby making these organisations underrate the hustle. I know one thing for sure, being famous without adequate funds to maintain fame is frustrating so this is just the major challenge am facing now as a DJ.
Question: Do you think that the deejay world has given women adequate representation?
Answer: Yeah I think women are fully represented but not in this part of the country. We use to have a vibrant female DJ in Jos I think she is the only female DJ that stood the test of time. I have tried training some female DJs but they lack seriousness. Some of their parents are not in support of them being DJs.
Question: How do you balance your life as a professional DJ, your family and your study?
Answer: It hasn't been easy to balance everything but God has been faithful. I skip so many classes because I play in the club at weekends and going to school the next day hasn't been funny even if I manage to be In school, I slept in most classes due to fatigue but my grades are good as an engaged DJ that I am. My family are used to the fact that I am a DJ though I am not always with them, anytime I have, I always want to be with them. They have been my great support.
Question: Which big concert do you dream of playing?
Answer: I have always dreamt of playing at the Big Brother Naija house. It almost came to reality last year, but my biggest dream is to play at the Afro nation. The energy is crazy and the vibe is loud.
Question: Where do you feel most comfortable? In the studio or on stage?
Answer: I feel comfortable anywhere I play but my energy is crazy when I'm on stage and vibing with the right crowd.
Question: How do you stay up to date with the latest music trends?
Answer: Social media has been of great help. I sleep on the Internet looking for songs other DJs don't have. I like educating my crowd on genres of songs they know and don't know.
Question: Are there any DJs on or off the scene that you look up to or who inspires you?
Answer: Many DJs inspire me, both Nigerian DJs and diaspora. The likes of DJ Spinall, Kaywise, Consequence, DJ Puffy, DJ Ames etc.
Question: Which Naija artist would you like to play for and why?
Answer: I will love to play for Fireboy because I have played his performance once in Jos. The connection we had was crazy, and he seems to be a nice guy.
Question: How do you feel mixing Afrobeats tunes, compared to mixing foreign songs?
Answer: Afrobeats is the next big thing in the world. Afrobeats are our culture. I do both perfectly well, but my preference is afrobeats. I grew up listening to Afro, and I learnt djing with Afro, so it's in the blood.
Question: What advice would you give to your past self and those who want to take up DJing as a career?
Answer: The only advice I will give my past self is to keep working hard. I know how I started, and I know where I am now. At the same time, I know where I am going. To me, the hustle is just getting started. To anyone that wants to be a professional DJ, keep pushing; some of us came from nothing now we're something. The passion for hustle should be the keyword.